Pune - Aundh
Vivero International Pre-school & Child Care is centrally located in Aundh. With a total of 4500 sq. ft. VIVERO boasts of an exclusive outdoor space of 1250 sq. ft. We provide children with a student-led environment and promote family connections. Children enjoy a range of outdoor engagements, from free exploration to teacher led games. There is a separate designated area for traffic park, construction corner, drawing corner and a play area.
Our pre-school premises consist of ateliers ranging from the art atelier, called the Da Vinci deck to the Music Atelier and Sensory corner. These special learning ateliers are designed to give an opportunity to the children to explore their environment.
Our new age offerings such as Yo! Vivero Radio, Life Skills Development, Entrepreneurship program, Civic Management, Coding and Digital Citizenship are some of the unique offerings seamlessly integrated into our curriculum that make our children responsible , global citizens of the 21st century.
Our children experience the joy of learning in child-safe interiors with child-friendly furniture and amenities. The entire premise is childproof and includes safety gates, grills and fire extinguishers. We have adopted tried and tested procedures to ensure complete safety, security as well as health and hygiene of children. The various co-curricular activities like Karate, Dance, Music and Technology give an opportunity to the children to develop particular skills and exhibit their non-academic abilities too.
Our exceptional teaching staff are well qualified, experienced and have a deep understanding of young children. Furthermore, as facilitators they don the dual role of care givers at pre-school level, they are trained in First-Aid and perform daily health checks for every child. Teachers take on roles as nurturers, guides, and researchers.
Partnering with parents is an important tool of a Reggio Emilia set up. Parents are considered partners and equal stakeholders in a child's learning journey. With the 'Friends of VIVERO' forum, we partner with our parents ensuring a home-school connection.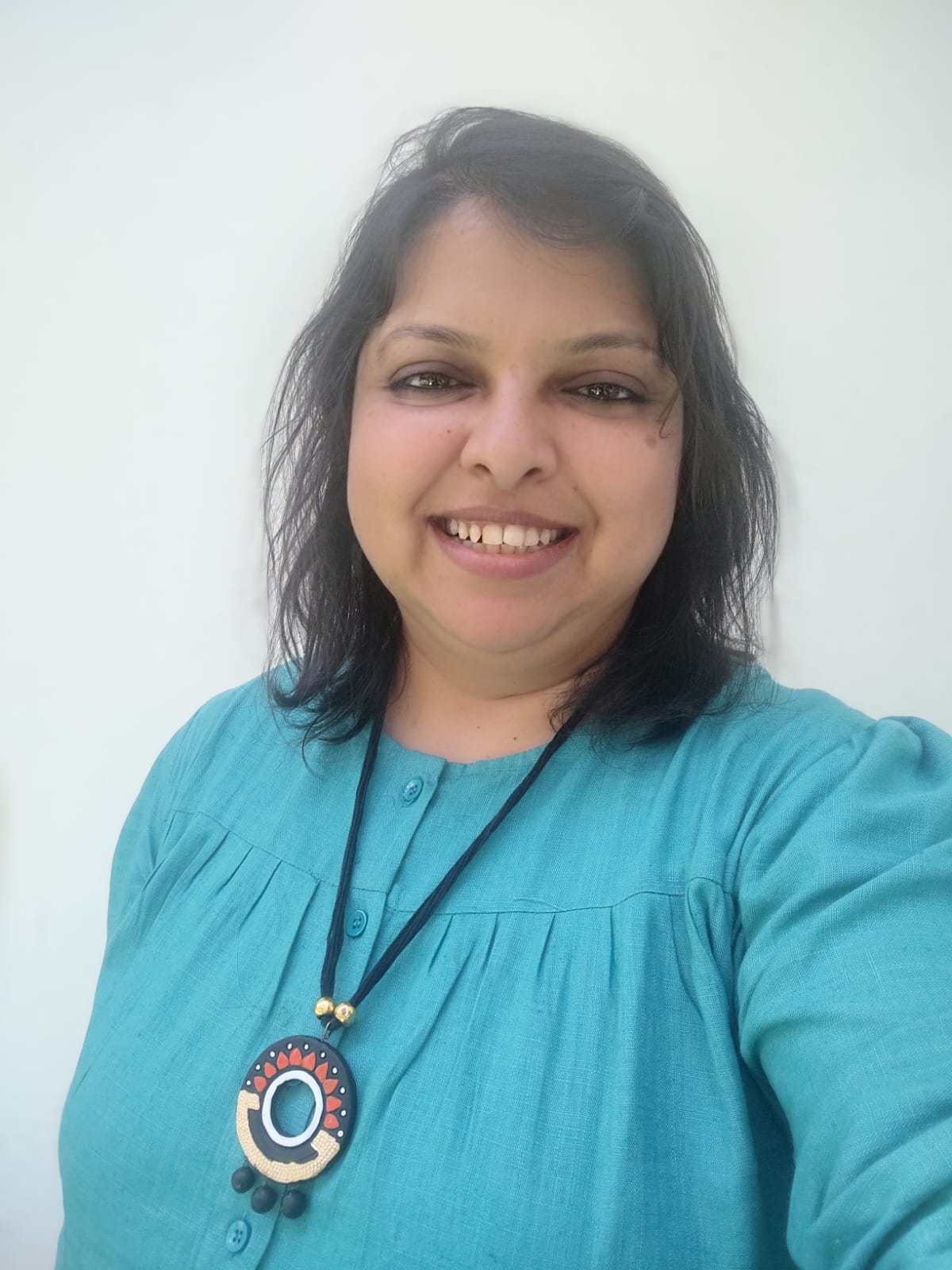 Dr. Shilpa Agrawal – School Head
Dr. Shilpa Agrawal has more than 15 years of experience working with children and has a Ph.D. in Child Development and Psychology. Her understanding of early years comes from being a school Head in different preschools across the country.
She will be actively involved with teachers in implementing our rich curriculum and fostering a safe, secure and nurturing environment to help children arrive at their true potential.
Dr. Shilpa's looks forward to building a strong partnership with parents to make meaningful connections between home and school.