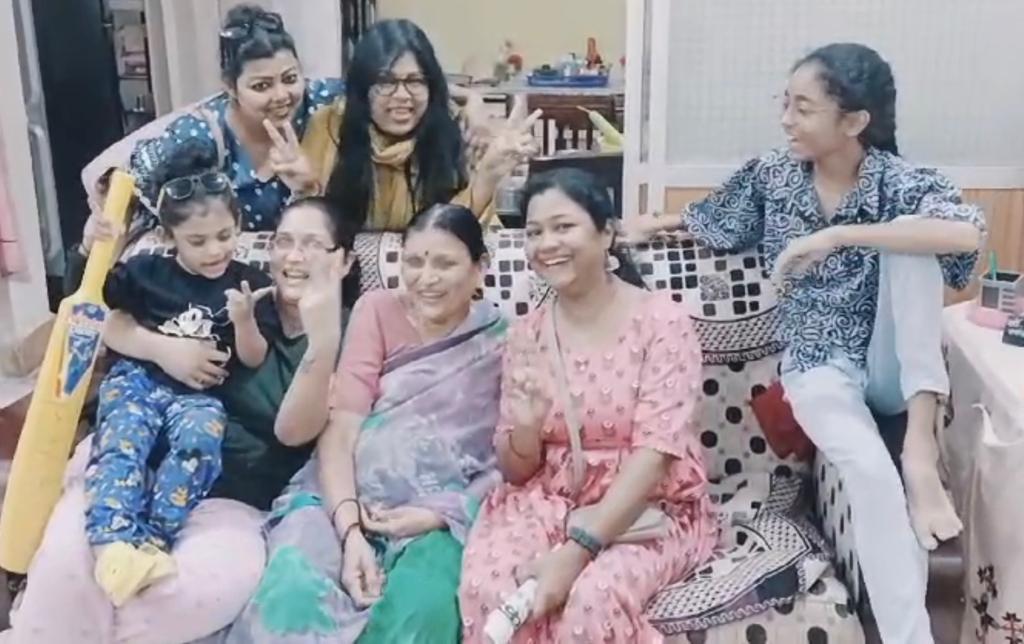 My child Vikrant is very timid and also pampered a lot by everyone in the family and among our friends. We encourage him to do day to day things the right way and behave with respect and with a smile towards all. He has learnt to take care of his belongings and knows what is unacceptable behaviour when with others. We try and divert his attention when he is cross with his friends which will keep him happy.

As parents, we are certainly thankful to his school, Vivero International Pre-school in aiding him in his learnings and growing in other co-curricular areas as well. We can definitely see the impact and development from the day one of his school. He recognizes most of the letters and numbers even if they are in random order. His grasping power has improved impressively.

- Parent of Vikrant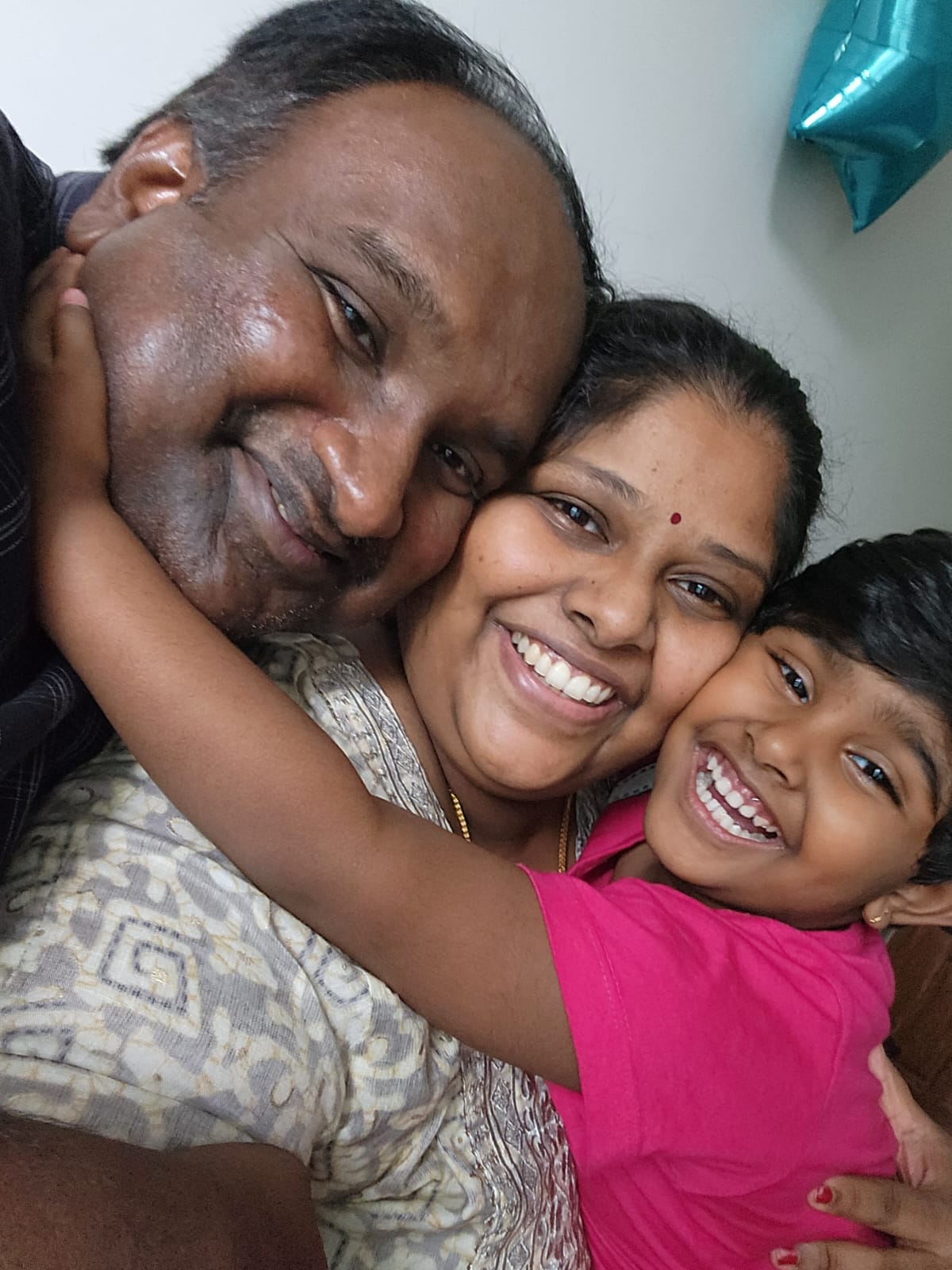 We are writing this testimonial to express our immense gratitude and satisfaction with Vivero International Preschool. Our daughter, Nirvi Sabu , had the privilege of attending Vivero for her K1 class, and it has been an incredible experience for her and our family.

From the moment we first visited Vivero, we could sense the warm and nurturing atmosphere that the school provides. The teachers and staff create a safe and welcoming environment where our daughter felt comfortable and excited to learn every day. The care and attention given to each individual child is truly remarkable.

One of the aspects that impressed us the most about Vivero is their commitment to providing a well-rounded education. Our daughter is exposed to a diverse range of subjects and activities that foster her curiosity. The curriculum is both challenging and age-appropriate.

Moreover, the teachers at Vivero are dedication, patience, and passion for teaching are evident in every interaction we have had with them. They go above and beyond to create innovative and interactive lessons that cater to each child's unique learning style. Our daughter has thrived under their guidance and is developing a strong foundation in various academic areas.

In addition to academics, Vivero also emphasizes the importance of character development. Our daughter has been taught essential values such as kindness, respect, and empathy. The school promotes a sense of community and encourages students to collaborate and support one another. We have seen firsthand how these values have influenced our daughter's behavior and how she interacts with her peers.

Communication between the school and parents is excellent at Vivero. We receive regular updates on our daughter's progress, and the school encourages open lines of communication through Illumine. This partnership has allowed us to actively contribute to our daughter's educational journey and has given us a deep understanding of her growth and development.

In conclusion, we highly recommend Vivero to any parent searching for an exceptional educational institution for their child's kindergarten years. The caring and dedicated staff, the diverse and stimulating curriculum, and the emphasis on character development make Vivero International Pre School an outstanding choice. Our daughter's time at Vivero has been transformative, and we are confident that the school will continue to positively impact the lives of many more children in the future.

Thank you, Vivero, for providing our daughter with a nurturing and enriching experience that will undoubtedly shape her future.

- Sabu PS, Parent of Nirvi Sabu, Sales Administrator - SEFPRO India, Saint Gobain India Private Limited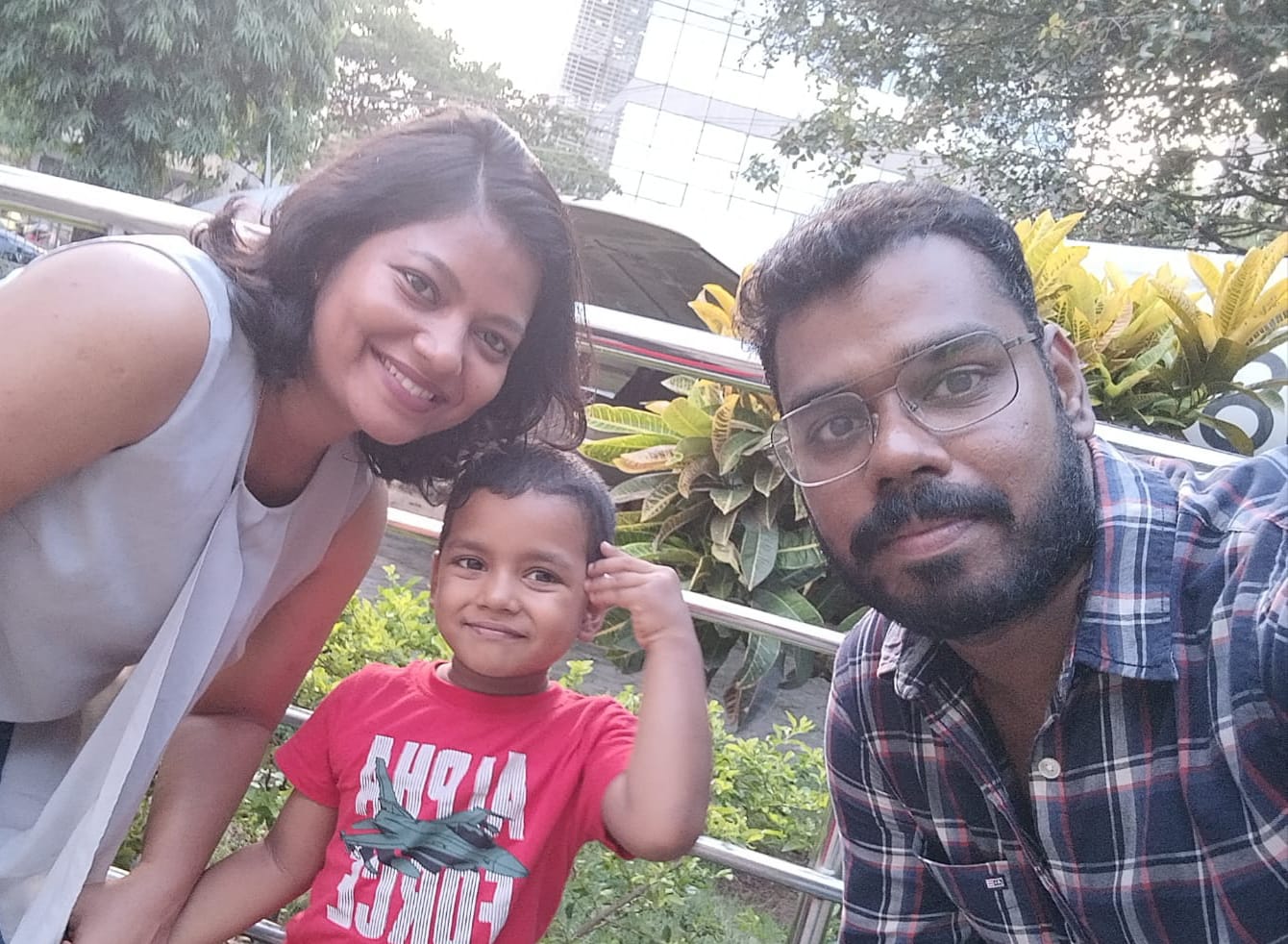 I am thrilled to share my testimonial about Vivero International School, as Reyansh, my child, has had an exceptional experience in this institution. From the moment I enrolled Reyansh, I have witnessed the immense value and impact the school has had on his overall development and education.

One aspect that sets Vivero International School apart is its unwavering commitment to providing a holistic education. The school goes above and beyond in ensuring that students not only excel academically but also thrive in other areas of their lives. The dedicated faculty and staff are not only highly qualified and experienced, but they also genuinely care for Reyansh's well-being. They create a nurturing and inclusive environment where he feels valued, supported, and encouraged to explore his full potential.

The school's curriculum is thoughtfully designed, catering to the unique needs and interests of students. It seamlessly blends various teaching methodologies, including interactive lessons, hands-on activities, and collaborative projects, which foster Reyansh's critical thinking, problem-solving, and creativity. I have witnessed firsthand how his enthusiasm for learning has flourished, as the engaging teaching methods and interactive classroom environment have made education a joyful and enriching experience for him.

Vivero International School also places great emphasis on character development, instilling strong values in its students. Through character-building programs, Reyansh has learned essential life skills such as empathy, resilience, and respect for others. Vivero encourages active participation in community service initiatives, nurturing Reyansh into a socially responsible individual who is prepared to make a positive impact in society. Moreover, the school maintains open and effective communication channels with parents. Regular updates on Reyansh's progress, as well as opportunities for parent involvement, have strengthened the school's partnership with families. This collaborative approach ensures that Reyansh receives the best possible support and guidance throughout his educational journey.

In conclusion, I wholeheartedly recommend Vivero International School to any parent seeking an exceptional educational institution. The school's unwavering dedication to Reyansh's holistic development, engaging curriculum, nurturing environment, and strong community ties make it a remarkable choice. Reyansh's time at Vivero International School has been transformative, and I am confident that it will continue to positively shape the lives of countless students, including Reyansh, in the future.

- Denzil Deepak, Parent of Reyansh Denzil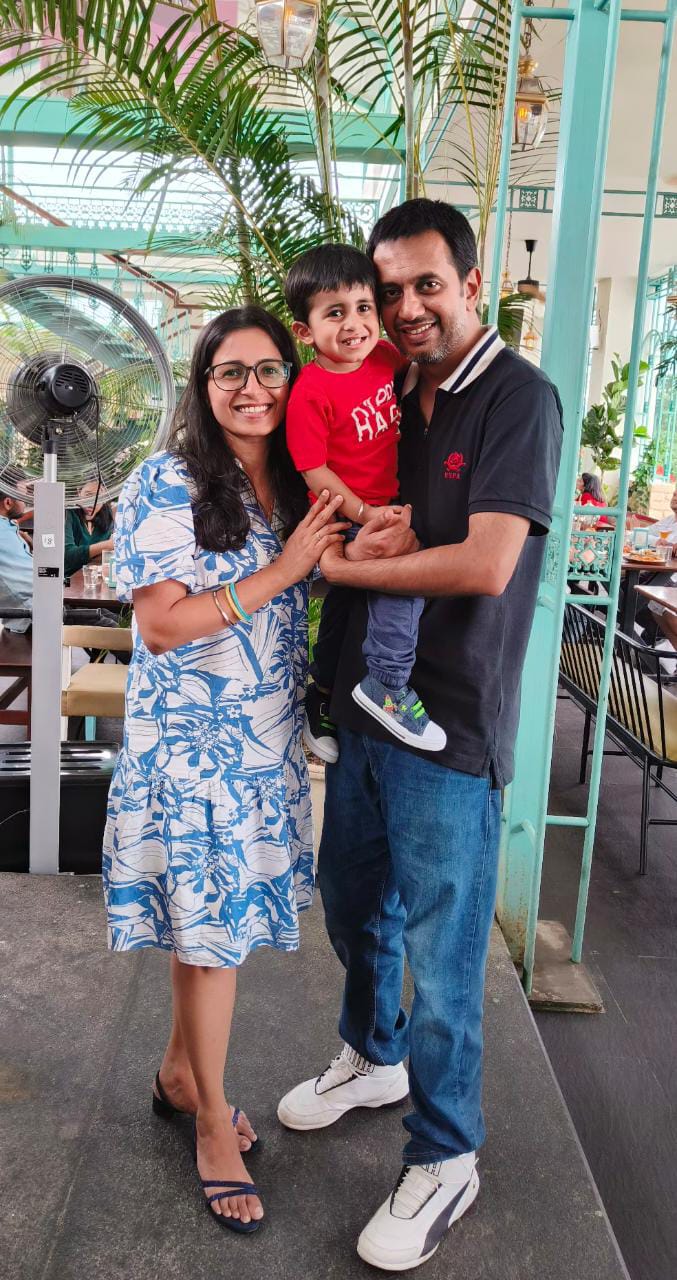 We are proud parents of Manvir who is a part of Pre-Nursery and Childcare program. We are also proud to be associated with Vivero for several aspects - it's well thought curriculum to include not only academic knowledge but also foster social skills, emotional intelligence and creativity. The stimulative learning has helped our child develop curiosity to explore new ideas/learning. The commitment displayed by the teachers(entire faculty) at Vivero is truly amazing. They have the right expertise, patience and genuine love for children which soothes every parent's worry. Furthermore, the entire faculty is so warm and approachable. Regular updates, weekly notes and opportunities for parental involvement are amazing. The classrooms are also well-equipped with age-appropriate resources, colorful projects by children and an outdoor area for free play. Not to forget the yummy and nutritious food - a big applause to all the support staff for helping us go back with a calm and guilt-free mind. All we needed is a nurturing and a safe environment for our child and we have got much more than what we had asked for. Needless to say, we definitely recommend every parent to choose Vivero for an enriching preschool experience. Thank you Vivero...

- Parent of Manvir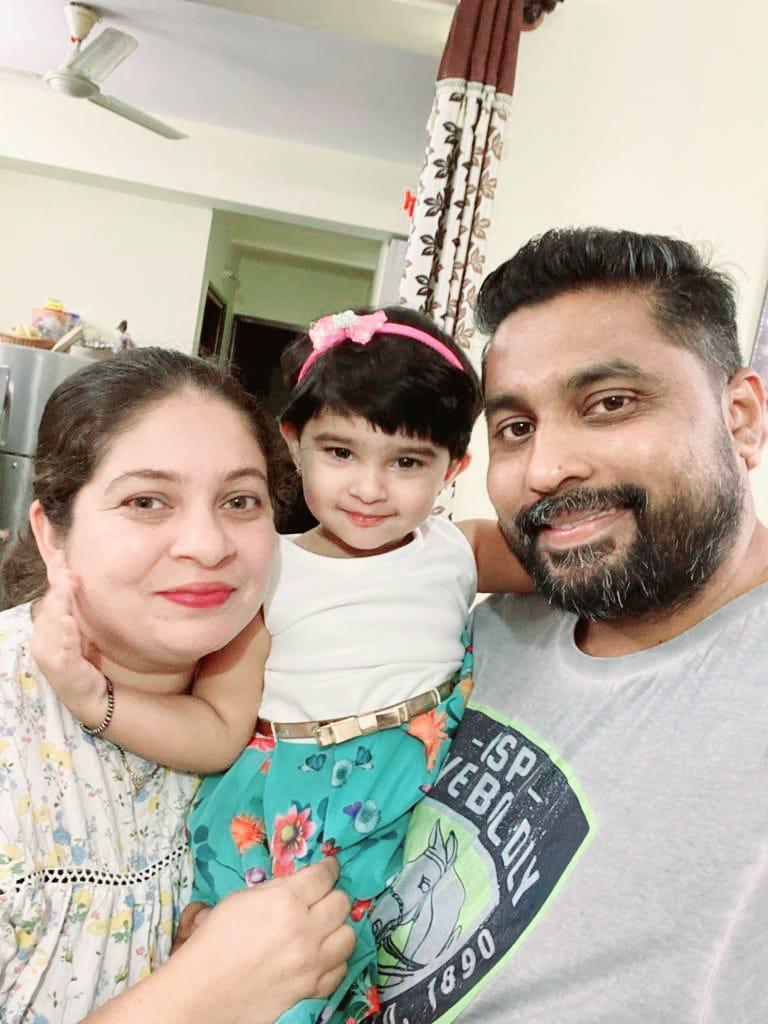 We really cannot believe that our daughter Delora has started going to preschool! Every day into school and out has been seamless for our daughter which makes it very evident that Vivero has had a significant positive impact to our lives. What was important for us was to place her in safe hands, a safe nurturing environment and people, and importantly an international educational system and Vivero has it all. We specifically like the infrastructure, security, safe study place and play area, the support staff who are very caring and approachable, meal plans and the well trained teachers. It is absolutely a top notch preschool and we've had the best experience so far. We are glad that we made the right decision and would like to continue our association until and beyond Delora completes her kindergarten at Vivero

- Don Nischal Dominic Tauro, Parent of Delora Tauro, ANZ Operations & Tech, RMZ Eco World, Sarjapur, Vice President-Tech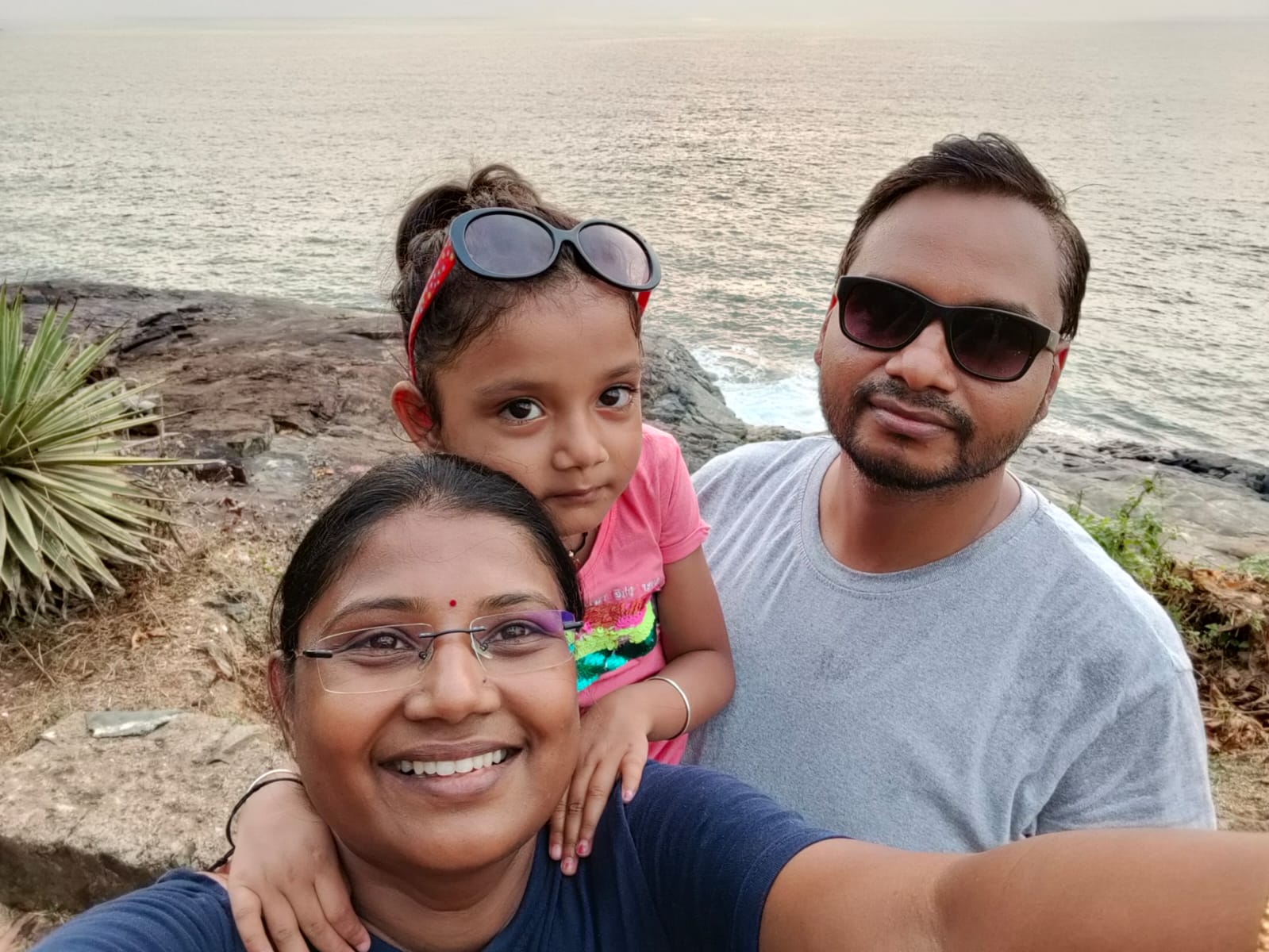 From Prenursery , Charvi has been with Vivero Manyata. Two months after joining Covid hit and school was closed. We enrolled for online classes for Nursery and continued with online classes till K1. Though learning was good but it was not the same as offline classes and children of this batch lost the opportunity of ample learning which the offline classes provide. So, when the school reopened, it was difficult for both teachers and parents to get the child adjusted to physical school. In this regard, we are thankful to the school principal, teachers and aunties for their continuous efforts to make the children comfortable and also make sure the learning which was missed as part of K1 was revised and children could come to level of K2. We as parents are happy the way Charvi has picked up and able to reach to K2 standards after the initial hiccups. The social skills that Charvi was missing in the last two years , have been imparted through School. All the festivals and events are celebrated with utmost energy and involvement of little ones. Overall development has been emphasized by the school curriculum and it is visible in the way children are able to present and perform.

- Prasad S, Parent of Charvi Sanvika, Senior Technical Program Manager, Walmart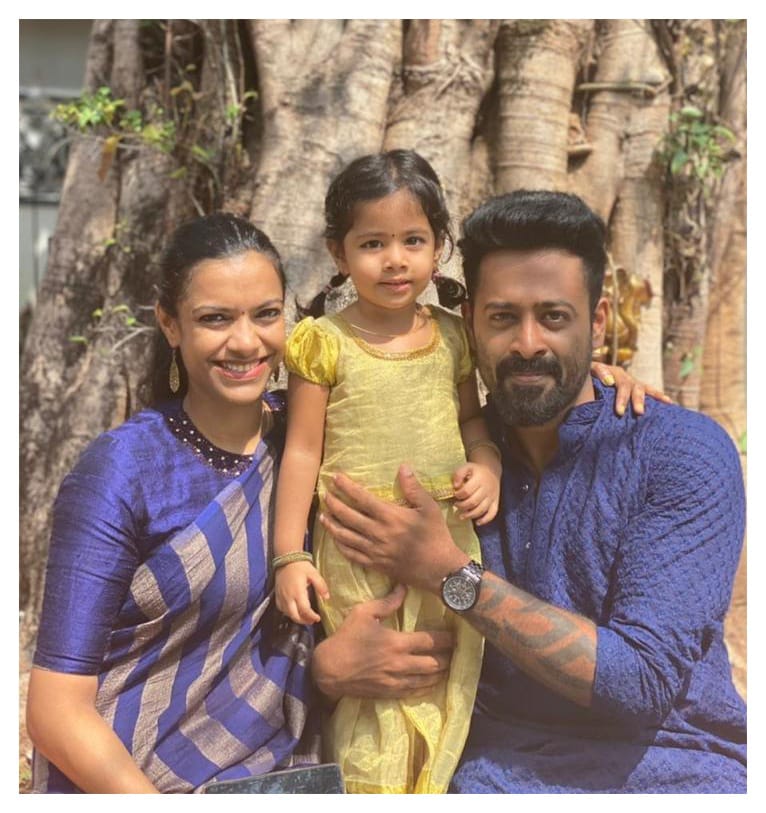 Vivero International Preschool, Manyata Park has been a blessing for us. We were relatively new to Bengaluru with our child ready for her first gist of schooling. School Hunting was a nerve-racking job for us. But at last, we found Vivero and it's been all fine and dandy from there on. Our daughter loves the school, her teachers and all the akkas.
From an Academic point of view, our child has improved in leaps and bounds.
Apart from this, Vivero is a place for celebration for children, where they are exposed to various cultural festivities and thereby undergoing a wholesome development.
Teachers are kind and friendly. And that for the parents, just takes the pressure off.
Only pain is, it has to end with KG-2.

- Ramdas Kadavil, Parent of Vasuki Ramdas, PBI Developer, Dig India Innovation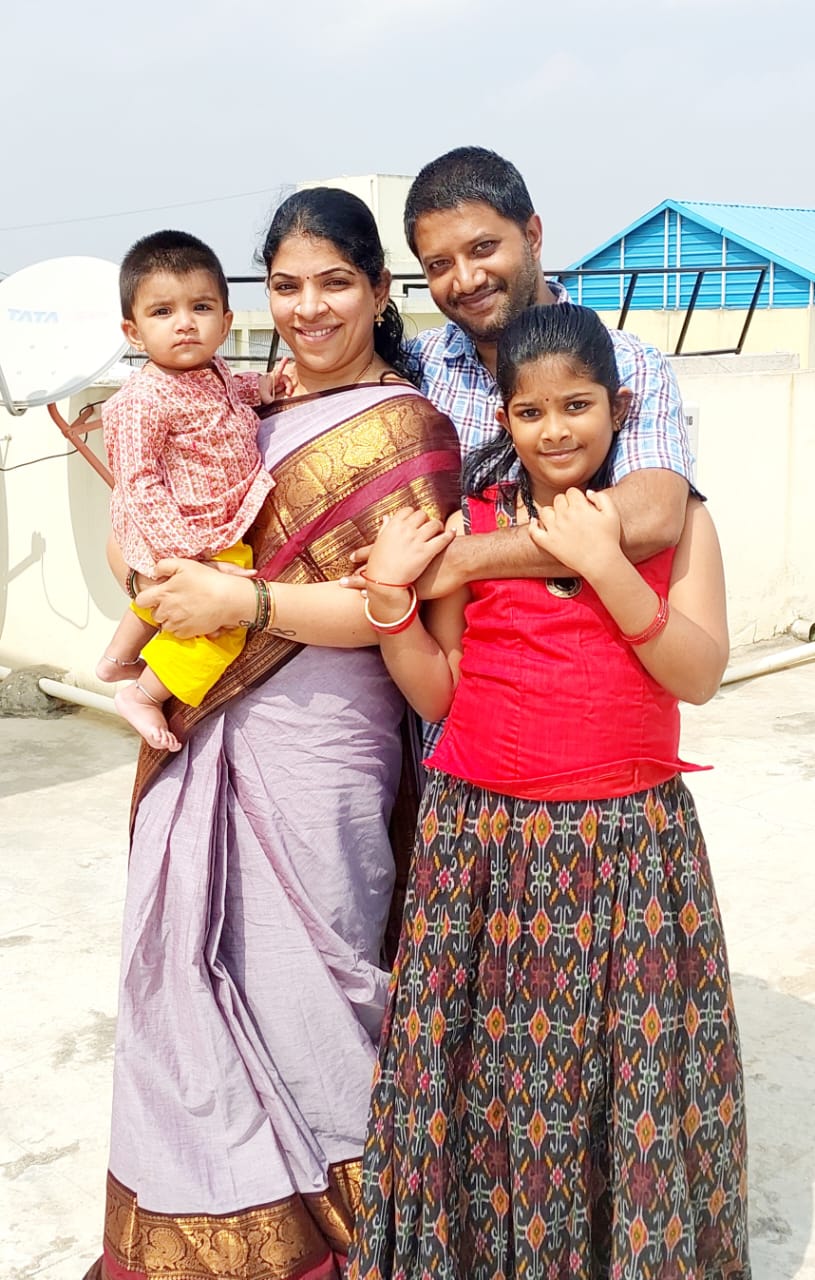 We were struggling to find a good daycare in our locality for our 1.5 years old. Finally, we came across Vivero International School inside Manyata Tech Park.
It's been 3 months now, and my kid loves to go to Vivero. He is already so attached to his maam, aunties, and bhaiya 😀 (security). We were so happy to see the warmth and love they all show on kids. We loved the facility for its well-lit and spacious classrooms, hygienic kitchen and washrooms, well-maintained and kid-friendly desks and mattress, well-trained and professional staff, strict security protocols, cultural activities, personal attention to each and every kid and more.
Thanks to the school head, who gave us the confidence to send our kid to Vivero. She runs the place with great finesse and ensures that every kid is safe and sound. We took the right decision, choosing Vivero 😊

- Dhanya Rajaram, Parent of Anant Shashi Kumar, Software Engineer, HPE Global E Business Services.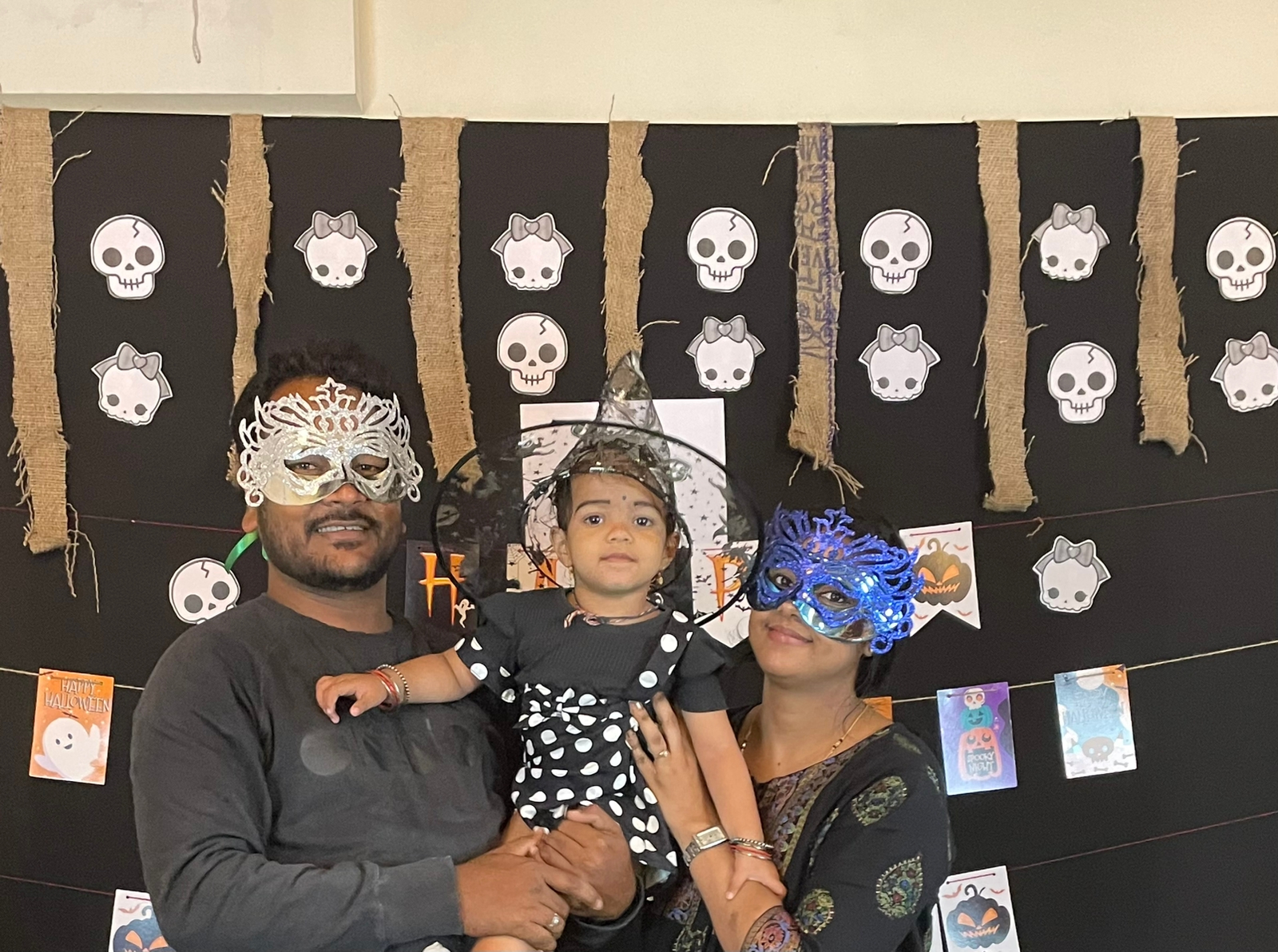 I am really excited to say that, Vivero Manyata was a great choice for Danvita. Really happy to see the development in our child and the way she got adjusted to the Vivero family quickly and easily.
Thanks to Vivero and Its teaching faculty, nannies for their Love, care towards Danvita and extended support in making our child feel comfortable and secured always.
Keep up the great work.!!

- Gadivaddar Shetteppa, Parent of Danvita Shetty, Hewlett Packard Enterprise.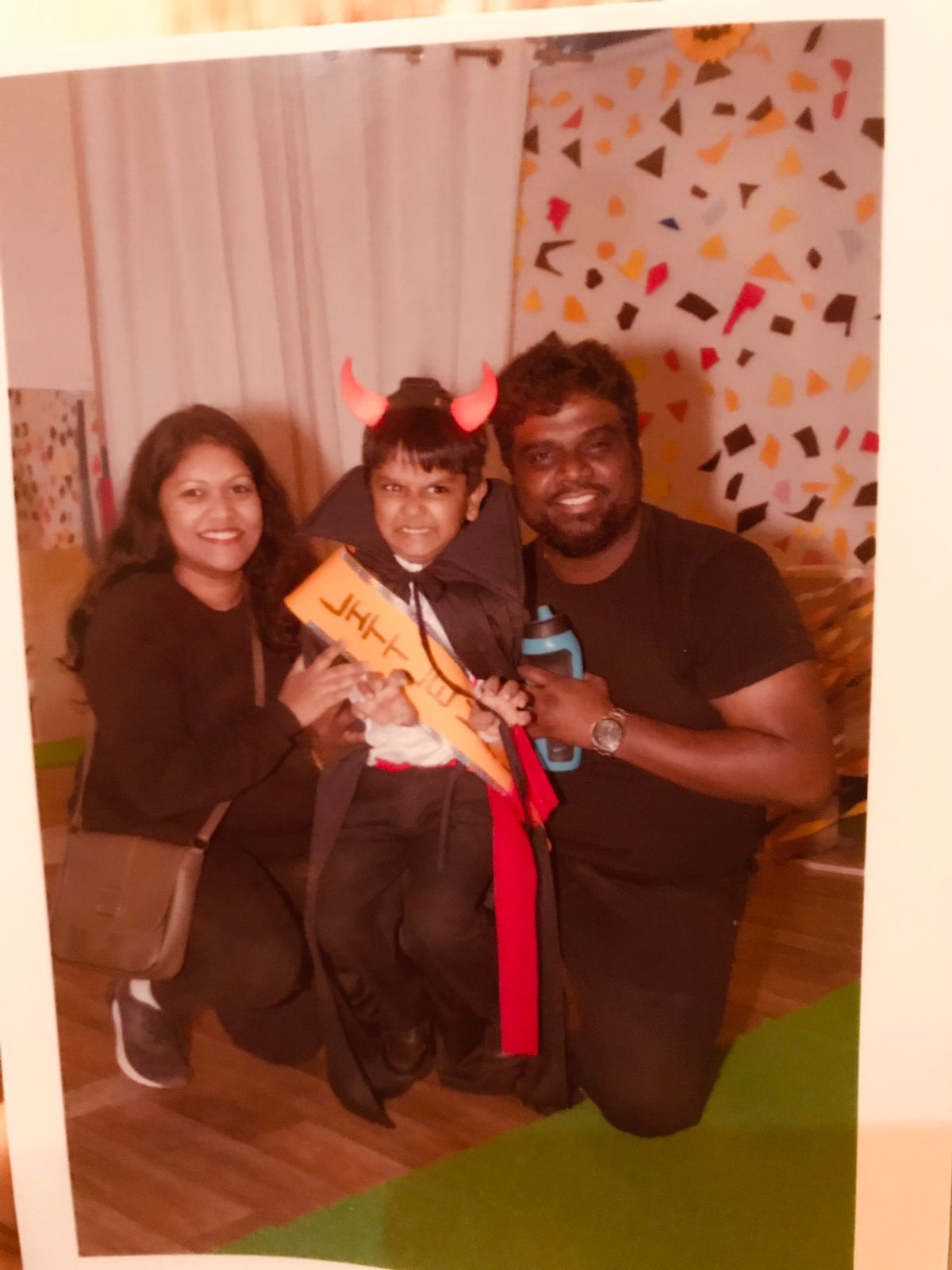 We are glad that our son Aaditya is part of this wonderful school. We were very skeptical when we enrolled our son in K1 since it was during pandemic and there were only virtual classes that were being conducted. Aaditya had never been to physical school before and had to start with virtual classes. It was very different. However, he adapted quite well to the new learning system. A special thanks to the teachers who covered K1 syllabus. We were thrilled to send Aaditya to physical school post pandemic. Our son has ever since loved to attend school and enjoys being at school. Once Aaditya moved to K2, he had challenges in coping up with the syllabus and had to work on his writing skills. However, with the constant communication and support given by the school along with the effort that Aaditya had put in, made the learning curve easy for him. I would like to thank the team for their constant feedback and support to help Aaditya in his curriculum. We would like to extend our gratitude for all the support given to us throughout our journey with Vivero. Looking forward to more exciting events (such as "Halloween Party") and many more memories with Vivero. A special call out on the Halloween event hosted by the school. We enjoyed it thoroughly. Looking forward to the next quarter. - Elizabeth Clarence, Parent of Aaditya, Lead Specialist, Target India Corp Ltd.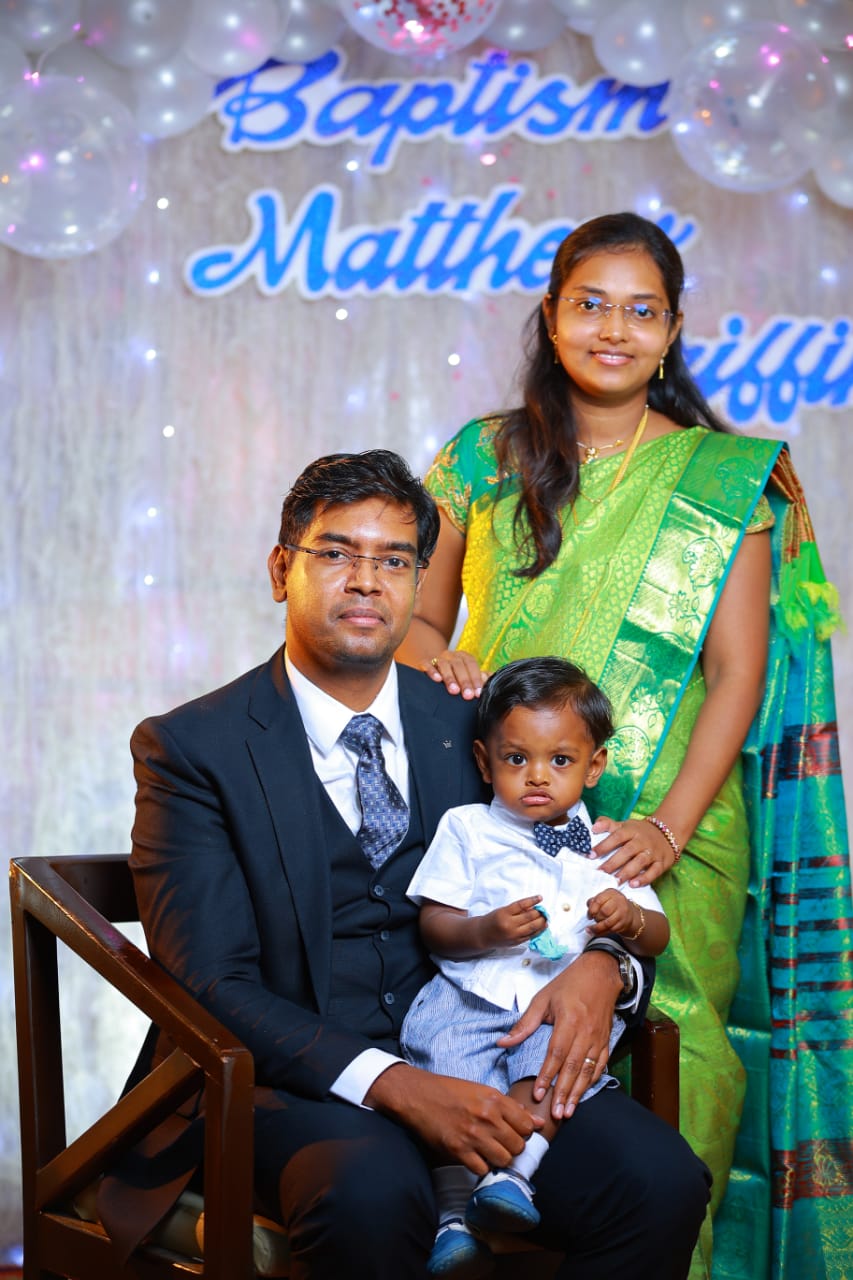 My son is in the FDPS program in Vivero Manyata. They provide a good environment to facilitate children to learn and grasp concepts. Since my son grew up during the pandemic lockdown, he wasn't used to interacting much with outsiders. But he was gradually eased in, starting with a couple of hours initially to half day and then to full day. The teachers are very friendly and come up with so many activities that make learning fun. My son loves these activities. He has also learnt to interact with his fellow students. He is a very active and curious child by nature and the school gives him a lot of freedom to move around and engage in free play. The staff is very good in keeping him engaged and they do a lot of his favourite activities like painting and sticking with glue. He is also encouraged to have his own food and put himself to sleep. Weekly notes are sent out along with photos, which I always look forward to. Overall he enjoys his time at school and it has been a good experience. - Merlin Sheena, Software Engineer, Signify Innovations, Parent of Griffin Mathew, Nursery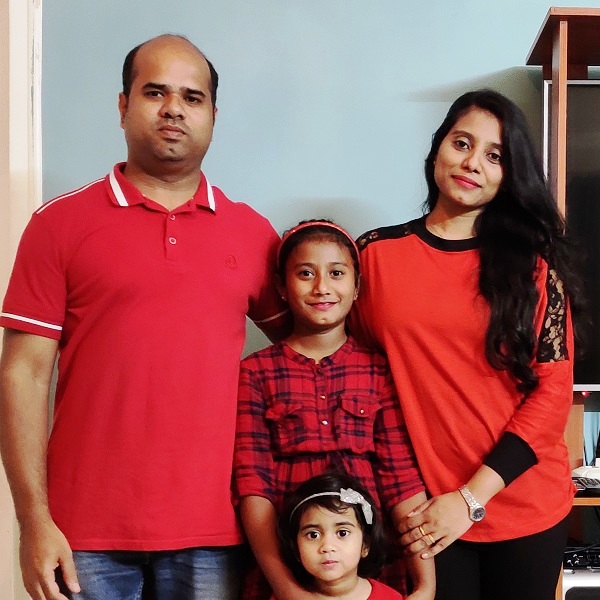 It gives me immense pleasure and sense of gratitude to share my testimony with respect to all the Vivero Teachers and support staff for their utmost dedication towards building the young lives through their passionate teaching and care for our children. We are blessed to have taken the decision of enrolling our daughter in Vivero. She is a happy child who is enjoying learning with her teachers. We appreciate the Vivero family for all their hardwork and unwavering faith in making things happen even in difficult times like these. - Josita Shajan, Mother of Jaire Mathew, Kindergarten 1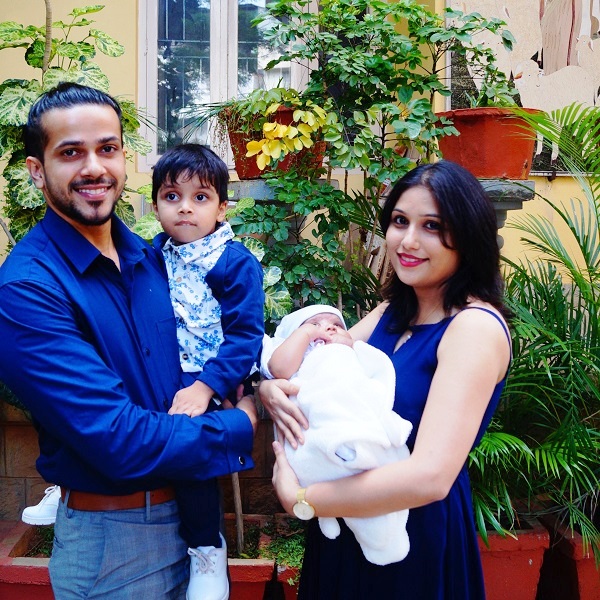 Our experience with Vivero has been very good. With each passing day our confidence in the school has grown. At this time while the kids are locked inside the houses, Vivero's ilearn program has come to help the kids in their growth. This is ensuring that there is continuous learning and the child learns easily through the activities and online classes. The frequency of the classes is apt for my son. He loves the activities and learning during the session and post-session. Many thanks to his teacher for making the kids so comfortable during the online classes and teaching them. Thank you Vivero for focussing on Child's growth through ilearn. - Ralhan and Renita Pereira, Parents of Reid Jonathan Pereira, Nursery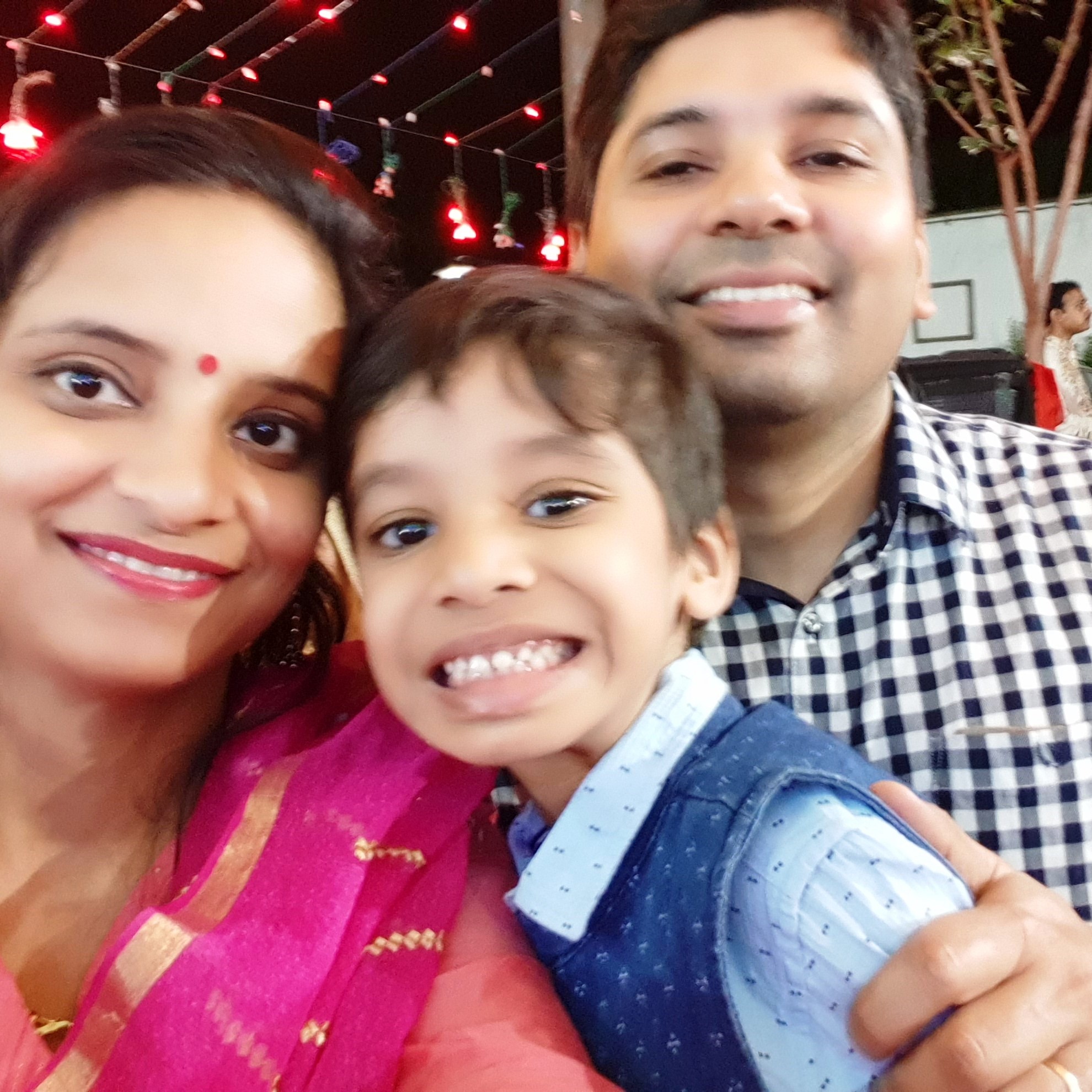 Thanks for arranging these online sessions. They are good and keep the kids engaged in a meaningful way. I would request you to increase the frequency and have it on a regular basis so that it becomes a part of their routine. You may consider giving them a few activities to complete before the next session so they know they have to work on it during the day. We have noticed that if the activities come from you, they attempt to completing them. Thank you. - Anu Priya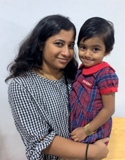 Vivero is second home for for Tanvi. I feel very happy & proud of myself for choosing Vivero for Tanvi when she says "I was to stay more hours in school ". She complaints to me that why I am coming too early to pick her up. She eats well here & she has many friends . Its been almost three years & more she is a part of Vivero & I am a happy & satisfied mom. I also refer Vivero to my other friends.- Tarini, Mother of Tanavi Manwatkar, Kindergarten 1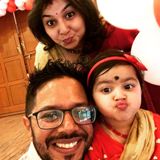 "From being in the Toddler care to now as a Nursery kid, our daughter, Idhika, has had two amazing years at Vivero. Be it learning how to eat on her own or playing and sharing with peers; be it learning how to hold a pair of scissors and paintbrush or saying "Excuse Me" after sneezing – Idhika has learned it all at Vivero. While we are proud of her when she does that – we say a silent "Thank You" to the school. I would like to thank Vivero for all the support, care, knowledge and love that it has given Idhika as equally to other kids. I would also like to thank Vivero for giving us a personal yoga trainer, a dancer, a painter and a drummer at home!!"
Note: These are just few words that I could write - in reality, the way you take care of each and every aspect for Idhika, I am truly overwhelmed! I cannot thank you enough.- Suravi, Mother of Idhika, Nursery

Thank you for giving me a good experience at Vivero. This year was great! I wanted to take some time to appreciate all the efforts that you have put into my kids. Hats off your staff esp
the caregivers at Vivero who crafted a unique environment that instantly made me love the place. I do not remember taking an appointment to meet you or the teachers apart from the first day. Thank you to the School Head for for running this organization efficiently and taking immense care to ensure the well-being of my munchkins. The teachers are great too!!!!
The class teacher knows my son more than I do. She knows his food preferences and suggests food options for him. She spoils my son with hugs more than I do. The discipline they inculcated in my son was great. We have got a great combination in Pre- Nursery. Shourya is more expressive than ever. He moved from being an introvert to rowdy :-)
The PRM has been great. Stuti misses her a lot. Sleeping line, straight line and a big fat belly, the PRM's explanation for drawing number 5 as I was told in the event :-) I am sure Stuti will remember this forever. I had several occasions where I would go straight up to the PRM and speak my mind out. She is open to suggestions however hard it comes.
The PTM at pre- nursery this time was way too well organized. The concept of handling PTM at Vivero is different and nice. I had a ball of a time at the carnival more than me, my mom went crazy like a kid. She fell in love with one event at pre nursery and became lunatic with the PRM's marble game. In a long time I was happy to see my mom turn into a child.
I had a great year!!! Finally my kids got adjusted to India :-) Thank you guys !!! - Sandhya, Mother of Shourya and Stuti

Being new parents and both working is really hard and I salute all mothers who leave their child in someone else's care for the whole day to make their own identity as a professional. But somewhere deep down inside, every mother has a blockage whether the child is fine or not. The whole day, half of your mind is in your Job and half in the baby's wellbeing.Before choosing Vivero for our 14 Month Old Daughter, we went to many other Daycares. But the First impression that Vivero had on us was getting stronger as we visited others. Our first and foremost concern was Safety in all aspects of our Child. In the last 1 month we never saw any unwanted male worker roaming around inside the daycare which was a big concern when we visited other Daycares.
Second was related to the behaviour and nature of the Care-takers and teachers who would be responsible for our child. The Teachers and the Care-takers are so well groomed and well behaved that we are more than sure that our baby is in very good hands. They know how to take care of the crying baby and how to handle them when as a Mother I sometimes give up how to stop the crying.
We would like to thank the Staff of Vivero, who have made our lives easier by extending a helping hand in our Child Care. Now we both feel tension free after we leave our baby with the Vivero Staff. - Sweta Shrivastava, Mother of Anaisha Shrivastava, Child Care

I put my daughter in Vivero when she was 20 months old, we were among the first founder parents to trust Vivero and put our little heart there. It was very difficult for her to initially accept living away from home as she was too little to speak and express. Vivero helped us cope up well.The staff here is very cooperative and efficient. It's been 8 months for her in school and the experience till now has been absolutely wonderful.I am very happy with their teaching staff and other staff too as they give special attention to each and every kid.The principal is also easily available.What I liked about Vivero:
1. School premises are very clean and sanitized, as far as Bangalore's weather is concerned this point becomes very crucial as there are definite chances for children getting affected.
2. Food is good here i.e. it is good in nutritional value, hygiene wise, quantity they give is good for kids and also they are ad-hoc in serving as my kid likes curd they will give it more and last thing about food is they provide good cutlery and utensils which are easy in grip & children learn eating by themselves.
3. Her learning is also going good she's reciting rhymes, she recognizes all alphabets(caps) and numbers 1-10.Apart from this she has started relating school learning with the real world that makes her observations more interesting.
4. Toys and furniture are of very good quality and school staff ensures that it is always clean.
5. Teachers are also bonding with her with love as she starts missing her school after 3 days of consecutive holidays.
6. She has started speaking after getting admitted into school and she tries to narrate all school stuff to me at home - Megha Garg, IBM India Pvt Ltd

An Ode to my Daughter's School
It's built with more than bricks and mortar, with echoes of laughter, of our sons and daughters, A quaint little place you can't help but smile, as all your worries dissolve in a while, All women staff, you'll definitely feel safe in here, as their love and care dissolves all your fears, Teachers, who change the world one child at a time, becoming kids themselves while chanting nursery rhymes, Walls decorated with artwork the kids have made, makes you beam with pride as the frowns start to fade, Little work books the teacherswill spend the year filling out, parents eager to read what the day was all about, Parents-Teachers meetings – where they field our various questions with patience and concern, And in each of their answers their sage wisdom about our kids we learn,All the teachers are lovely and indeed the very best, but I've got to admit that Day Care is the best…
Where do you get teachers who replace a mother's role, and set strong foundations in moulding them whole, Where do you get teachers willing to touch an egg, even though they are a strong shuddhveg, Where do you get teachers holding little ones in their arms, for hours on end trying best to fill in a mother's peace and calm, This place has a magical breed of teachers, the kind who changes lives, despite their other roles of daughters, mothers and wives…
I am overwhelmed with gratitude by how lucky the kids here are And by how lucky we are, as the parents of these children, to see a rising star, These magical teachers deserve our gratitude – they're a talented pool And all of this magic is created only at Vivero International School! - Anita Hubert

I wanted to take the opportunity to provide feedback for Vivero International.Vivero is the most fantastic, well organized, school I've ever come across.Glad that my child is apart of such a great institution.The staff and management is very friendly and accommodative to both the parent's and the child's needs.My son Aadith who is in Nursery, has improved on his social skills, mannerism and vocabulary to a great extent. I see positive behavioral changes in him that are turning my son into a better human being. Thanks to the school's curriculum and method of teaching.I as a parent feel very involved in my son's initial growing up years due to the workshops that the school organizes.A big thank you to the team!- Rashmi Govindaraju, Mother of Aadith

I have found Vivero to be a great place for toddlers, for initial schooling and day care. The school has great ambience and it is in a very good location. The staff is caring, friendly and accommodative. The student to teacher ratio is optimal. The kids naturally start liking the environment and get settled sooner. This has been my experience with my toddler. I would highly recommend this place for anyone who wants to ensure that the kids are in safe hands all the time.- Priya Kannan, Mother of Karthik

Initially I was very apprehensive about putting my child in Vivero as I hadn't heard the name before compared to the other familiar day cares in Bangalore. Nikhat assured us that this will totally be worth the while as Vivero is an international brand but all my fears were put to rest when the support staff gave my baby girl – the love, care and affection every time which was nothing short of a mother's love. This bond was further sealed and cemented by the love and care displayed by the teachers. Their energy always surprises me, especially when I see them doing nursery rhymes with actions. Couldn't have ever asked for a better place to build beautiful memories for my baby.Thank you Vivero.- Anita Hubert, Mother of Annabeth (Child Care)

Dev loves to go to school every morning. He really enjoys playing with his friends and learning new things. The other day, I was walking around the house with him and there was a bottle cap lying on the ground. He picked it up and wanted to put it in a waste basket. I told him that the cleaning crew is going to come by and they will pick it up but he insisted. Then he said "it is my responsibility to keep my house clean and that is how I make a difference- Rasmi Pallasery, Dev's mother (K 2)

Happy with the increased vocabulary. Very keen about usuage of words like please and thank you. We are extremely happy with the way Aagney has been interacting and talking at home from the time he started schools. Thanks!- Pallavi & Deepanand, Parents of Aagney (Prenursery)

The broad spectrum of activities is impressive. Advait loves to come to school, even if we are passing by, over weekends. His inquisitiveness has increased since joining school. Advait is very comfortable with the members of the school's team.- Divya Rathore, Mother of Advait (Nursery)

Areesha has shown a lot of interest in going to school and learning new things. She loves doing activities and learning French. Painting is her favorite part of the day. It has inspired her to paint more at home. She calls herself painter Areesha. She enjoys watching rhymes on youtube especially the ones she sees/hears in schools. Books are her new favorite.- Nadia Noor, Mother of Aressha (Nursery)

Ayush learned so many things from his school. We as parents are satisfied with his progress. Previously he was not very responsive but now a days he responds well. He wants to come to school and interested in rhymes and stories. These are some good signs that we observe. - Aparna Majumder, Mother of Ayush (Nursery)

The team in Child Care is wonderful. The teachers and caretakers are doing a great job in the way they care for the children! We want to take this opportunity to thank each one of them as our family for taking care of dear Blessy and assistingher growth and development in all aspects. She is growing up to be an active and explorative child with the facilities available here at Vivero. Singing and other activities are enjoyed by her. Thank you everyone at Vivero for caring for her. Your efforts mean a lot to us!- Hannah Jayaseeli, Mother of Petrina (Child Care)

Really good experiences from Infant care through Toddler care. Kiaan really enjoys coming to schooleveryday and enjoys all the activities. Keep up the great work. Thank you to all the teachers and caretakers for all the love, care and support. - Mary Anjana, Manager, Target - AkhilMehdiratta, Sr Manager, Target - Parents of Kiaan( Toddler Care )

I am very happy with Vivero and the way teachers take care of Naaz and give personal attention to her. They are very well aware of her routine and give the best of them to her. She feels at home with the kind of care and love she gets here.Vivero is like her second home. Special Thanks to the teachers and all the care takers who are very good and patient . - Aisha Ansari, Sr. Technical Specialist, Philips - Asadullah Ansari, Principal Engineer, Harman International - Parents of Naaz (Toddler Care)