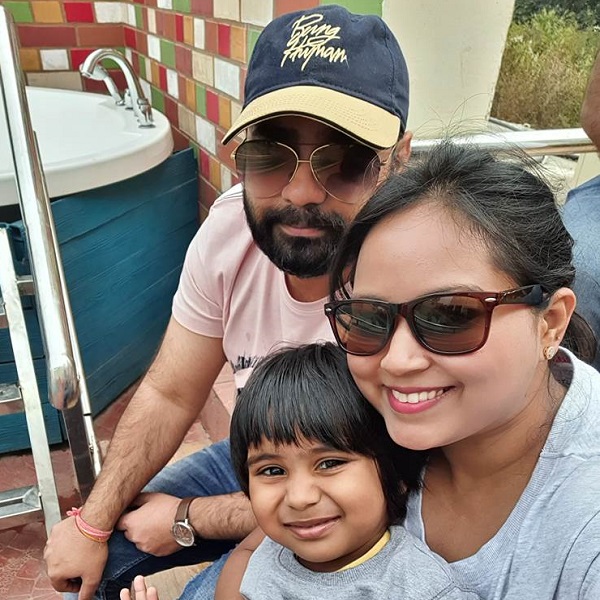 Like every other parent, choosing a school for our toddler was quite a task. After reading through a few reviews, we decided to visit Vivero. Upon finding the overall concept adapted by the school very impressive, we finalized the admission in Vivero's Wakad branch.
Now, I must say, this is one of the best decisions we have made.
As Covid-19 cases increased and Vivero decided to start online classes, it raised quite a lot of concerns for us as it was the only option available. But nevertheless, we decided to give it a go. We also decided not to force our child to continue, if he showed signs of disliking it.
Our son, Atharva has always been an enthusiastic child, so it was quite a task at first to make him sit in front of the laptop. But, to our surprise, he became super comfortable with his class teacher over a short time. That was such our biggest relief during those tough lockdown days.
Now, Atharva is always excited to attend the classes and enjoys his online time with his friends, as he shares all about the day with his teacher. The activities make the sessions very engaging for children. Overall, the classes have been really worthwhile! We would like to add that Atharva's teacher has an amazing way of breaking things down for the students to make them understand the topic. She definitely knows how to keep it light, interesting, and fun!
Thank you for all your efforts. You take care of Atharva with so much affection. We are so blessed and grateful to have you as Atharva's first teacher.
Thank you Vivero. - Kushaal & Neha Veijay, Parents of Atharva Veijay, Nursery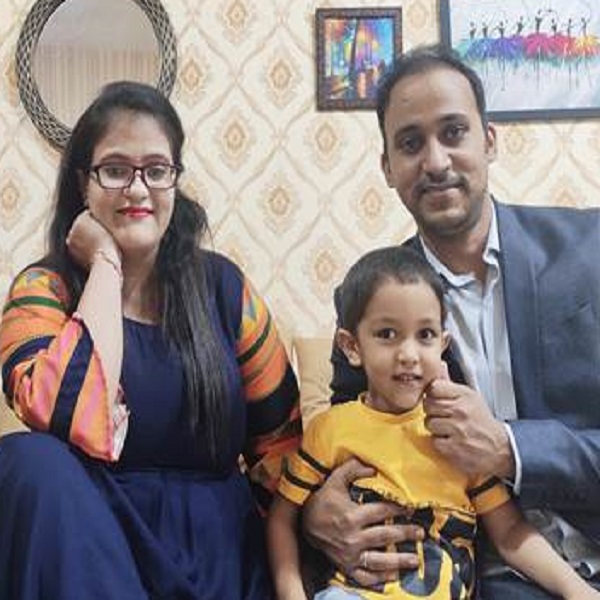 We want to thank Saim's teacher for the patience that she displays while teaching. Her inspirational words are like beautiful footprints which are now etched in the kid's hearts and minds, forever.
We see how much Saim has grown in terms of knowledge and confidence ever since he first joined Vivero.
Thank you for the guidance you give to Saim and the never-give-up spirit that you show. This has a deep impact on the kids.
This year has been a little more than challenging for all, but your spirit of an educator shines strong even through the Covid 19 situation.
We are so amazed to know that the presentations being used for the iLearn sessions are made by the teachers themselves. We really appreciate your expertise and for all the effort that you put into every class, to make it a fun and enriching experience for all. We are grateful to be aboard this learning train along with Saim.
My family thanks Saim's class teacher for her hard work. Thank you for being such a Wonderful Teacher! You are doing a fantastic job! - Shabana Faridi & Saifullah Faridi, Parents of Saim Faridi, Nursery

"A Teacher plays a very important role in every child's life." From a quiet kid to a mischievous one, they know how to tackle them. Our child's teacher is absolutely patient, fun loving and knows how to involve & motivate her kids very well. She is extremely attentive & passionate toward each & every student of hers. I am sure she has definitely won the hearts of every students and I am glad my child Diha has a Teacher like her. Please Keep supporting your students as always. - Mansi Shah Samte, Parents of DIha Samte, Nursery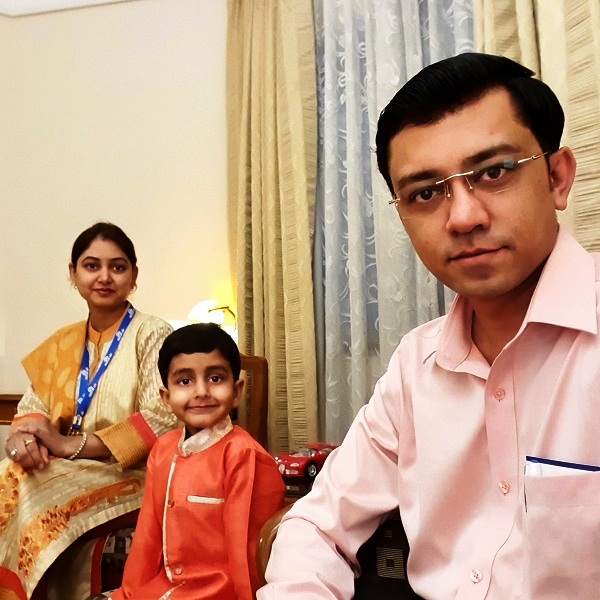 Vivero International, Wakad has a great impact on formative years of our son Dhruvam's overall development for over 3 years now. We still remember his first day at school, he was very shy & reluctant to go to school and we as parents were equally tense at leaving him at school but now over a period of time, he has grown from a shy quiet boy into a confident young boy. We liked the warmth and care that teachers have given to our son in shaping him into a more confident child who wants to know more about how things work and always wants to invent something new. This has given us immense confidence with Vivero. We especially want to thank the teachers for providing our son the accurate environment for his overall development. I would like to stress on the efforts made by his teachers here as e-learning is a new thing for teachers, children & parents and she has really proven her skills in a new situation and Dhruvam is now growing more confident & independent for virtual e-learning classes. At Vivero International, Wakad teachers strike an effective balance between fun and learning. We appreciate the School Head & School management's efforts for coming up with extremely innovative curriculum in this COVID pandemic "iLearn@Vivero" that even distance doesn't matter now and allows the children seamlessly to progress at their own pace without being limited by boundaries. We feel comforted that Dhruvam enjoys his classes, loves his friends and every teacher that he has had and he has blossomed in many areas. - Dr. (Mrs.) Shubham Mishra & Dr. Dheeraj Mishra, Parents of Dhruvam Mishra, K-2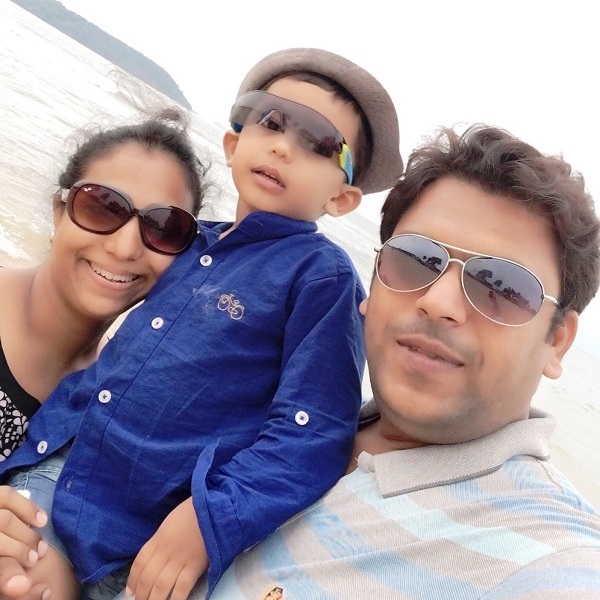 My child is in K-2, we are extremely satisfied with what my child is learning due to the school's efforts. We are happy to see our child grow with his peers (other kids) and under guidance of his teacher. We were in search for concept learning and something which involved educating in a creative way, this school was exactly that. We are glad that with the school's support our child is learning new concepts and is disciplined. We are fortunate to be part of the Vivero family. - Hetal Gajjar, Mother of Dradh, Kindergarten 2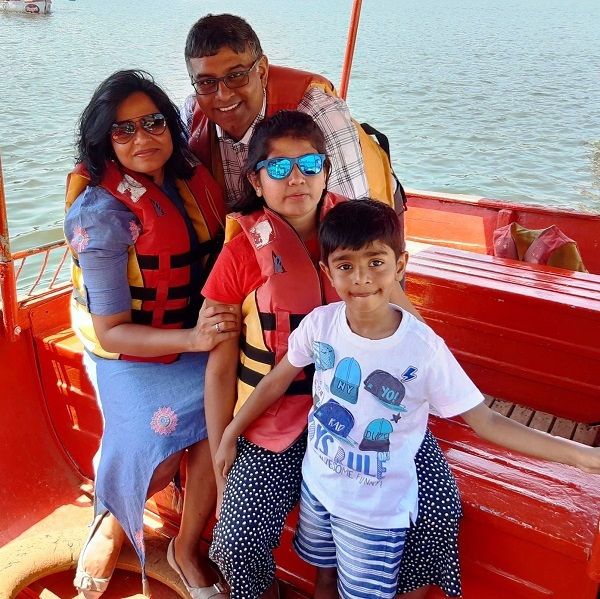 The current situation of Pandemic and the schools being shut, we were really worried about how things will go with our kids this year as far as academics is concerned. The age group is such that it is really difficult as a parent to teach them at home all by ourselves. Initially, like every parent, we too were sceptical with Vivero moving to the online platform and classes happening virtually. With certain initial glitches and teething problems due to the new platform, Vivero came up with a really innovative approach and experienced faculty with iLearn. The teacher for K2 takes good efforts to teach different concepts to kids in a fun way and keeps them engaged for that complete one hour every day. I can see Vihaan understand the new concepts and also take interest in practising them at home. He is very excited to get ready in time every day, dressed in his school uniform to see his favorite teacher and lovely friends in the virtual class! - Neha Saxena, Mother of Vihaan Saxena, Kindergarten 2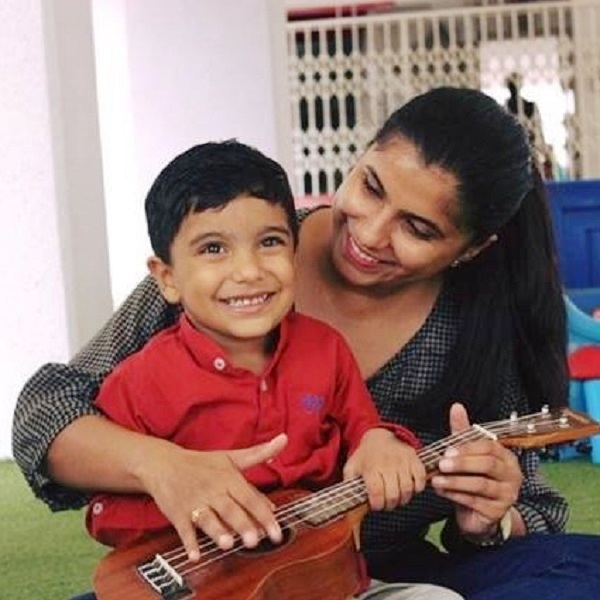 I would like to really appreciate the way you are conducting virtual classes. I was initially little bit sceptical about the online classes but the way you make it interactive and fun , my son just loves attending the class and looks forward to it. - Achla Sharma, Mother of Aarav Tiwari, Kindergarten 1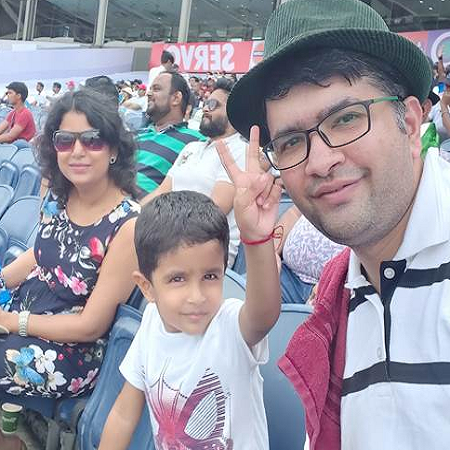 It feels great to be part of Vivero Family group. As a team, Vivero Wakad has done a great job to handle COVID19 situation and continue the online schooling which has helped Samarth to continue his learnings. While he does miss meeting teachers and his friends in person but has adopted to the situation well. We thank everyone in Vivero group to make the virtual schooling a reality. Samarth feels great to share his day to day experience with his teacher and would like to thank her for making the session engaged and get the best out him. Hoping the situation gets better soon to be back to school. Stay safe. - Laxmish Hegde & VIdya Rane, Parents of Samarth, Kindergarten 2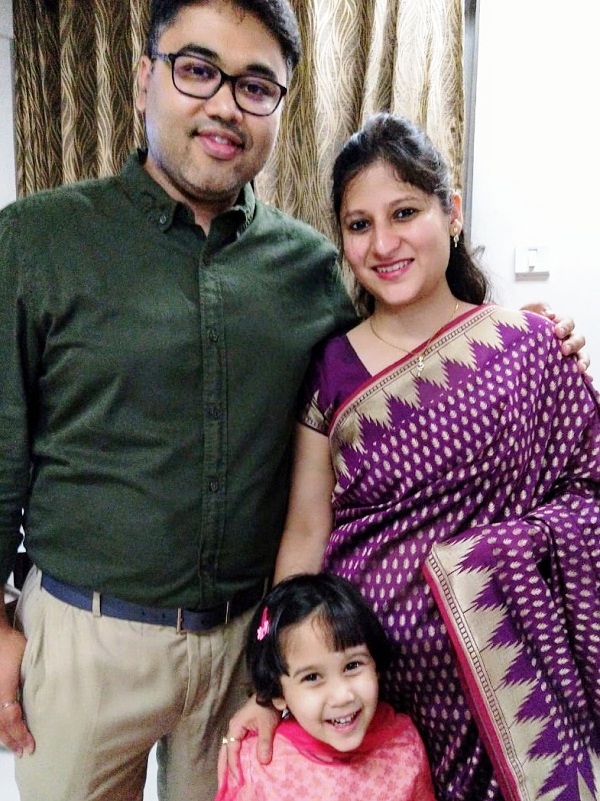 Today morning was Svasti's first class of the new academic session on the digital platform iLearn@Vivero. I must admit that initially I was of the opinion that a daily online class is the least we need at this hour of global crisis, especially at the pre-school level. I was apprehensive that it would be an overhead on parents. This was when I had expected the pandemic to normalize in a few months. However, I soon realized the new normal and that the pandemic might last longer. I must congratulate and appreciate everyone in your team for the amazing foresight and designing this great digital initiative! It was great to see how the sessions were conducted, first the individual settling sessions in the precursor week of the new academic year and now the first digital class; Svasti happily dressed in her school uniform joined the class, met her new teacher and friends.The best part was to watch her independently handle the digital platform and how the entire hour was utilized constructively with minimal parent intervention. This only proves the excellence of your curriculum designing, the dedication & methodology of rendering by your well trained Teachers, and above all - the passion of all Teachers, educators in your team for the cause of Education. I thank you for proving me wrong and best wishes on this new digital journey. I pray the pandemic ends soon but indeed, with or without the pandemic, this digital education journey has just begun and I can already see its immense potential - Thanks to the Vivero Team. - Abhinav Baloni, Father of Svasti Baloni, Kindergarten 1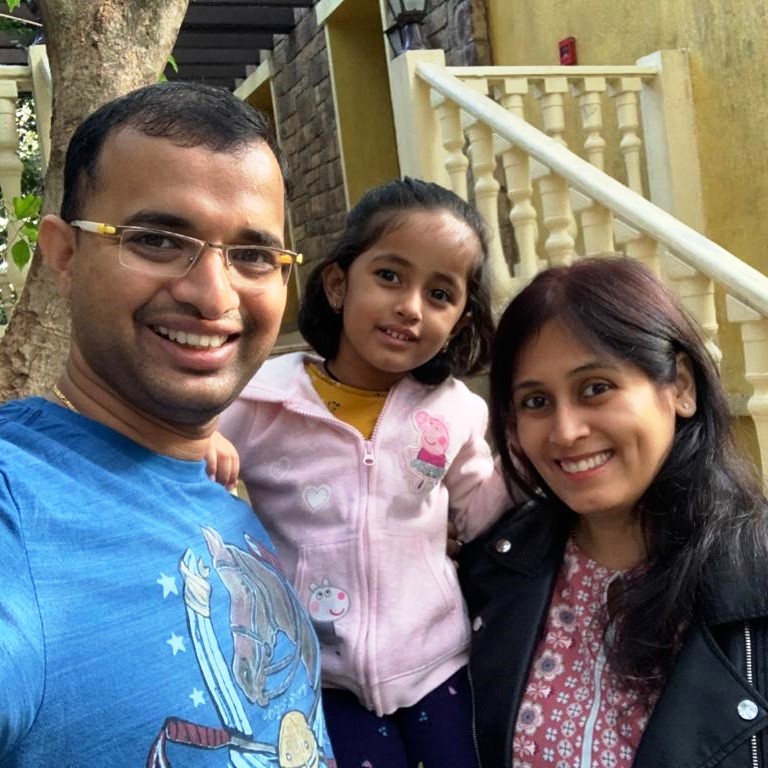 These are unprecedented times for all of us and we are all getting hold of the new norm. I cannot stress more about how much the session today has energised Shayna. She was excited since the past few days about getting to see her teachers and friends. It was a great opportunity for her to have her own 'Video Conference' just like her parents have regularly, these days. In addition, the regular material that is being sent out are of great help too. In all, I would really like to thank all of you for making this session happen. It is helping the kids reconnect to their school mates and teachers, and I would be glad to see them get together 'virtually' in many more sessions until school reopens. - Prajot Pandit, Mother of Shayna Pandit, Nursery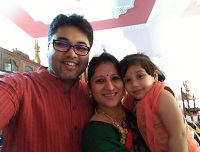 I want to acknowledge the fact that Vivero International School, Wakad has proved to be a great school for our daughter, Svasti. It is her first school and we are really happy we chose it after months of searching and visiting other playschools and childcare in the area. I am really impressed by the quality of teachers and promptness of management to act on sensitive topics that are brought forward to them in the right forum. Hats off to the patience of Teachers in both Pre-School and daycare sections in handling kids of various nature.
Svasti, like most children, took some time to adjust in new class and childcare. Those are difficult moments for Child, Parents and Teachers alike. In moments like these, the way teachers made me feel assured of improvements, which we gradually saw, goes a long way to speak of the character, confidence and results an institution can bring forward. The way they always greeted me and Svasti with smile and confidence shows that they are true professionals and know exactly what they are doing. Most recently, the quick decision by management to address faculty issue in Svasti's class has reinforced my faith in the institution. Lastly, no one is perfect, be it individual or institution. The way we collaborate and work together for one common goal - the security, safety, development and learning of our children is what matters. As long as I see this positive collaboration and an everlasting smile on all staff, didis, security personnel, children and parents associated with the institution....I feel we are at the right place! - Abhinav Baloni, Father of Svasti, Nursery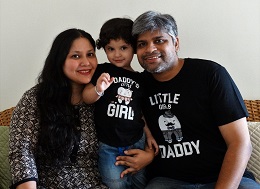 We appreciated the manner in which the 'Back to School' event was organized. The children were engaged in all the activities outlined and displayed. We got a glimpse on how our child is assimilating in the new environment as this is the first step of her educational journey. The children and their parents felt the warmth and love of the teachers. It is assuring to know that our child is in good hands. Coming to the Pajama party, the children were enthusiastic about the fact that they were going to take their favourite soft toy and blankets to school and wear their jammies. That enthusiasm continued once Rishita was back home as well. Lastly, the festive celebrations have brought about a different cheer in the faces of the little ones. Dressing up in their favourite traditional attire and learning about the festival itself has been enjoyable. Thank you for kickstarting 2018 with a set of great events and looking forward to many more events as per the schedule shared & wherein we get to participate in our child's learning and growth. Parents of Rishita - Mithun Ravindranathan, Global Service Delivery Manager - IBM India
- Meena Tanganiya,

Home maker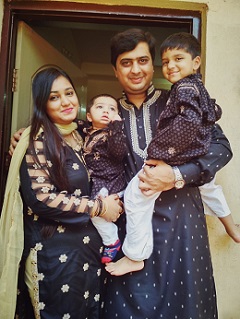 Since its teachers day I wanted to thank my son Zaheer's child care teachers for all the care, love, attention and support they give him. Writing this email has made me emotional as (Mrs. Janhavi, Mrs. Seema and Mrs. Monika) have exceeded my expectations. I still remember the first day at his child care when I spoke with Mrs. Janhavi I was confident that she would handle Zaheer well. My husband AND I are able to see a huge difference in our child. Earlier he was a very cranky child and wouldn't go to any one apart from me or my husband but now he is able to adjust with new people around. He has also learnt to sit and have his meals properly and he is getting used to different kinds of food. He is not even a year old but he is able to speak through gestures. Most of all he is very happy when he sees his teachers in the morning. I would also like to mention that Mrs. Aarti made him walk for the first time in school. I am missing on all the fun moments of Zaheer but when I hear his stories from his teachers I relive those moments again. I am emotionally touched by the way you all are putting in efforts for him. Thank you :) - Afrah irfan & Zubair Kachi, Head Marketing & Advance Business Development- Divgi Torq Transfer systems Pvt. Ltd.

I am writing to you with a heartfelt gratitude for being a wonderful school for my ward Reyaansh Singh Yadav (Pre Nursery). Special mention to Ms Preeti for being a guardian like teacher to Reyaansh. I am sure the other parents also would agree to it. We could see Reyaansh being more responsible and well behaved as the term progressed. Preeti has been handling his enthusiasm, hyper activeness and fears with all patience and a lot of affection. I could see them talking to each other with complete eye contact and I guess Reyaansh has picked up that confidence from there. As Reyaansh gets promoted to the next term, in nursery, we feel assured that we have made the right choice. Thanks Again - Neha Yadav, Reyaansh's Mom

We as parents, having searched for innumerable facilities in and around Wakad , finally found the perfect pre school and day care for my son Arha. Initially he began his pre school at Serra Aundh. Within three months we had the Serra Wakad facility open up and sought an immediate transfer being closer to our home. We call it 'perfect' since we have seen Arha waving his hand and smiling when we drop him off in the morning and leave for work. It is only a phone call away, if ever we are anxious.The phone is always answered, keeping us informed about his activities and schedule. We have noticed an extremely positive change in him especially after the summer camp, He has made new friends , enjoys all the activities and is much more enthusiastic to attend the same. We , as parents , thank Serra Wakad for being there for Arha and nurturing him everyday while we are away at work. Special thanks to the Principal Radhika Srinivasan , his class teacher Raman and his day care cordinator Deepika for their support and being truly dedicated to their work. Also thanks to the other teachers as well for their contribution. Last but not the least , thanks to all the mavshis who have helped Arha with the daily routine. We and Arha look forward for the next year's school and summer camps with great enthusiasm.
- Aseema and Prashant,

Arha's parents