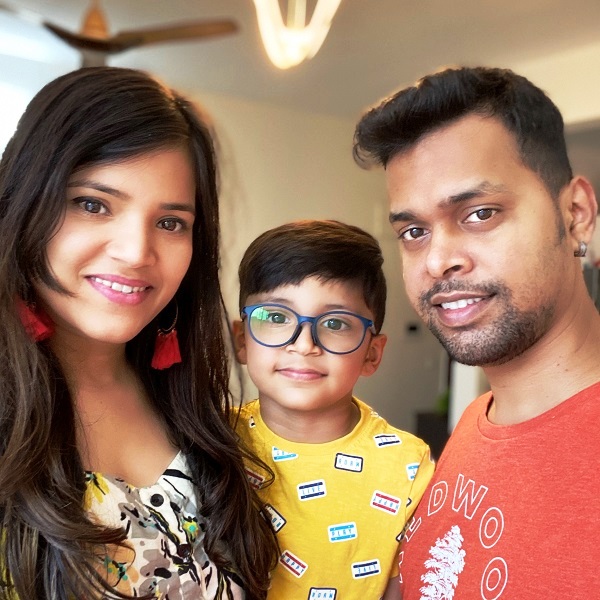 It is a really great app, as a parent it helps me manage my 5 year old sonís day to day activities and itís very easy to navigate. It covers all aspects of a preschool for e.g. creativity, flexibility, active learning, ease of communication, etc. to name a few. Delighted to have such a childcare management app in the tough times when the world is fighting against Covid-19.

- Kartik & Kirti,

Parents of Vihaan Kartik, Kindergarten 2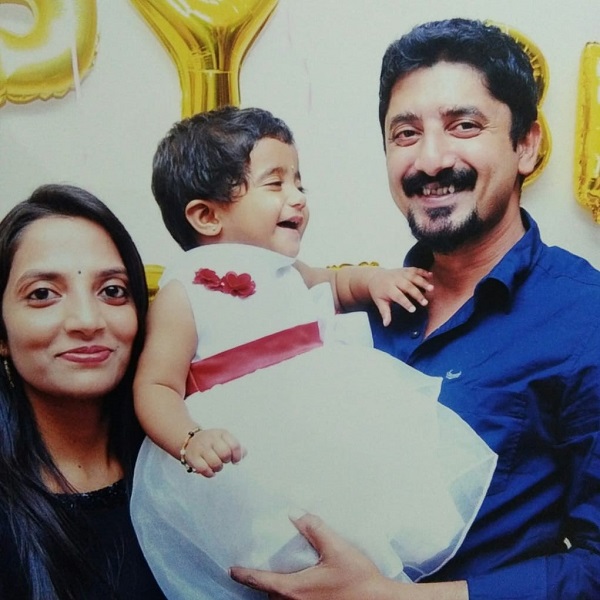 The current situation is a challenge but also an opportunity for us as parents to be involved with our children. The online classes have helped Renitha to stay focused. The teacher ensures that she involves the kids to do the activities by themselves, which is nice. Renitha enjoys and loves to listen and read the story books on the newly introduced reading app. Thank the whole Vivero team for organizing the "I learn" classes very well.

- Archana Reddy,

Mother of Renitha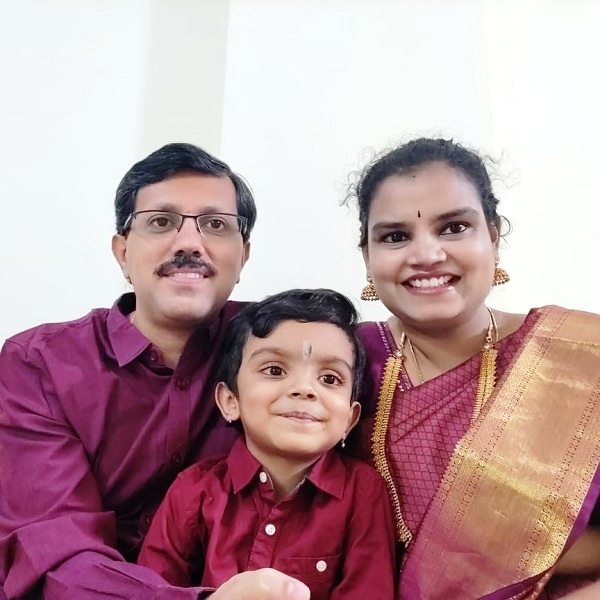 Siddhant is a very naughty guy won't listen to anyone except his teachers. During this pandemic, we were very stressed because he was not having classes and we both are working it was becoming difficult to make him sit and do some activities, when Vivero started online classes, Siddhant was very active and was enjoying his classes. Every day classes, ensures he gets up early and gets ready to meet his friends and teachers. This online class is allowing Siddhant to sit and do some activities which is helping him in learning things quickly sitting at home. These online classes are great since children are in touch with their teachers, friends and not to forget the things they learnt previously.

- Sumana K & Kartik,

Parents of Siddhant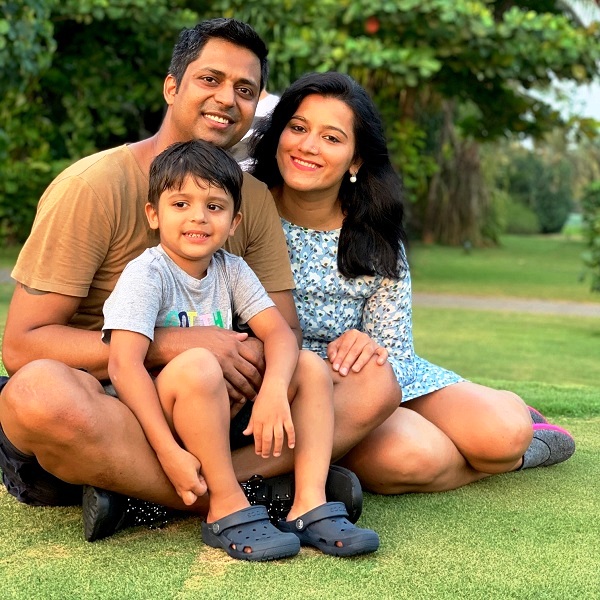 Vivero is one name our child Saarthh has fallen in love with. The very personable, dedicated and solicitous teachers and staff make Vivero something Saarthh looks forward to. As parents, we are very impressed with the learning frameworks adopted by the school. The Child Care at Vivero helped Saarthh look at things around him with curiosity and an eagerness to learn more about them. We have seen Saarthh develop his interpersonal skills and a caring attitude towards friends, family and strangers and we believe Vivero Child Care has a strong role to play in this. We highly recommend Vivero for being a great place to start the walk of life.

- Arushi Thakur Upadhyay,

Mother of Saarthh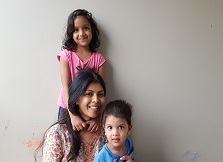 I believe early learning should be focused on helping the child to think. At Vivero, I was thrilled to know how they focus on teaching the children by primarily fostering the childís curiosity enhancing them to think, read, enquire and question. Apart from Math and English which form a crucial part of early learning, the curiosity of the child is kindled in fields of science, technology, cooking, language learning( french) and I was also happy to know that they were taught about the voting system and social responsibility (knowing my rights and my responsibility towards it) and the importance of respecting another individual.
At K2 from where my daughter Saraswati is graduating, the childís exposure is tremendous. The child is encouraged to think creatively and meet new challenges and be confident in their ability to make decisions and above all be responsible for their own lives.
I am happy to have been a part of the Vivero family(would continue to be so with my son going to nursery)and thankful to all the staff who have been very supportive and friendly.

- Vikramadith Raman,

Sr.Software Development Manager, Amazon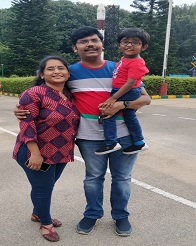 Our 2.5 year-old joined Vivero in Jan 2019. From being pampered and cared to the core by both paternal and maternal grand parents, having a full-time nanny taking care and being in a neighborhood of same language speaking friends we uprooted his setup and brought him over to Bengaluru! There were days my better half Reena & I worried a lot if we even did the right thing for him in his growing up stages, but career demands for us to fulfill!
In the initial days, at least, I saw Vivero more as a day care substitute for my son. I was definitely sure about the facility, care, and safety but I wasn't attached much beyond. My better half was always - she had high regards for the facility. It's been a year now and when I rewind the past year and look at how my son has evolved now, I can't stop thanking Team Vivero for the impact they have had on my son.
From a highly introvert kid, shying away from even looking at anyone eye-to-eye, not speaking more than few words in Tamil & Telugu (our native tongue), to a kid open to face others, socializing and wanting to mingle with his age group, good interest in sports, speaking English relatively fluently for his age, Sai Rishaan's transformation is immense! While Reena and I have invested some time into it, I think the biggest share for in my son's development over the past year goes to Team Vivero, Mahadevapura. Thank you, Team, for all that you do to our future generation! Your care for our kids, unparalleled efforts in running activities for kids, giving them a variety of exposure all within the boundaries & constraints that you may have as a team is greatly commendable! Keep up the great work.
Parents who are looking for a caring and committed facility that can take care of your kid's evolution, you can be confident about Vivero, Mahadevapura.

- Balasubramaniyan KV & Reena Kirupakaran,

Parents of Sai Rishaan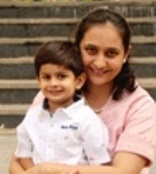 Vivero makes life SIMPLE! Vivero has ensured holistic development of my son by molding him to be a responsible and an independent learner. They have the best means to respond to his inquisitiveness and have helped him grow both intellectually as well as emotionally.
My heartfelt gratitude to Vivero International, Mahadevapura, for making the formative years of my child the most treasured, all the while helping me pursue my passion for science and research. Vivero will be Abhimanyu's first school and we will be cherishing the memories of his first teachers, his first friends and a lot many firsts for the rest of our lives. Thank you Vivero for helping me and my son grow togetherūüėä

- Dr. Jinal Shukla (PhD),

Senior Research Investigator, Syngene International Limited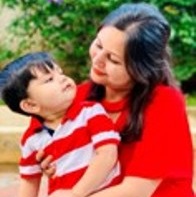 I enrolled my son Ridhansh in Vivero International Child Care when he was just about 14 months old. Deciding on the right child care for your child is a huge decision. It is very difficult to leave your child and go back to work, but I am so glad that I chose Vivero International Child Care for my son. Right from day one, I knew that I wasn't leaving him with strangers, it really felt like he was with family. It's a big relief when you know your child is safe and is being nurtured the way you would personally do. From the day I enrolled him, I have always been assured by the School Head and PRM that he would be OK in my absence and that I could call them anytime to check how he is doing.
I am grateful for the loving care and guidance my child receives every day from his School Head, his Teacher and all the other staff at Vivero International. My child has learned so much over the time and most importantly, he loves the nutritious meals provided by the school.
Vivero International has given my child the opportunity to experience that learning is fun at an early age. This is important as a baseline for his success as he continues with his academic careers.
Thank you Vivero International for giving my son a wonderful home away from home and helping him grow into such a confident, social and fun loving little boy!!

- Riddhima,

Project Manager, Torry Harris Integration Solutions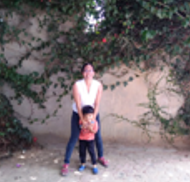 Big thanks to Vivero teachers and staff, Arav loves his school and teachers. Arav was a pampered child at home, and had a tough time in the initial days. Full credits to the teachers, Arav now loves his school, his friends and teachers. In fact his teachers are like a second mother to him. His learning has been remarkable since he joined Vivero. As a working mother I peacefully go for work because of the trust I have in the Vivero staff and know Arav is well taken care of.

- Anjana V. Kumar,

Scientist-Engineer C, Aeronautical Development Agency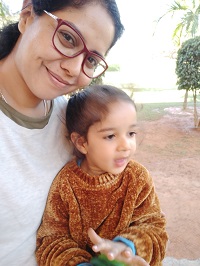 It was an elating experience to be at the PTM for the first time in my life and seeing my little angel been taken care of so nicely by the teachers. The curriculum is up with time and international and very thoughtful.
I am very happy to be a part of this organization.
I am really grateful for the vigilance and diligence in exemplary childcare as well.

- Aparna Pandey,

CCA & RETAIL MANAGER
-

MAC (Mother of Athrv Pandey)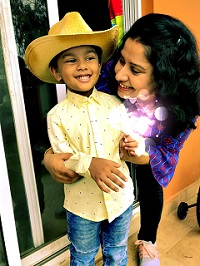 Our Son has been attending Vivero International Pre-School from 2017 and he absolutely loves it!The teacher's friendly, nurturing and professional manner helped him settle into kindergarten routines quickly.
At Vivero children are treated, without exception, with kindness and respect, each child is made to feel so valued and important.
It is so wonderful to see him growing in confidence and I attribute much of this development to the way he is cared for and taught while at Vivero International. The level of care and dedication displayed by Ms.Nimisha and the staff is second to none.
Each day we hear stories from our son about the fun, adventures and learning that he has experienced; reinforced by the photos and stories that the teachers share with us.
Vivero International addresses the educational needs of each child as well as their emotional and social wellbeing. The children participate in programs and activities that encourage them to engage, question and analyse the world around them, enriching their lives and forming a love of learning.
I recommend Vivero International Preschool in the highest of terms.
Parents of Rayd Khan
- Iffat,

Freelancer
- Faisal Khan,

Manager- Sapient

Sattik has been studying in Vivero International for last two years and there has been a tremendous all round improvement in his personality and knowledge during this time. The school has been an integral part of his daily routine and he really enjoys attending it. The Principal, teachers and supervisory staff are exceptionally competent and courteous. Their behaviour towards the child as well as the parents is impeccable and they are always eager to help. The following aspects of Sattik's personality have seen the biggest growth at the school:-
'óŹ Academic proficiency
'óŹ Confidence in public speaking
'óŹ Verbal communication skills including speaking in English
'óŹ Drawing and craft
'óŹ Creativity
'óŹ Manners
'óŹ Politeness
'óŹ Life skills
The syllabus and structure of classes are perfectly planned and aimed at overall growth of the child's personality including awareness about environment, knowledge about the world in general and computer skills. The school encourages active involvement of parents in various activities which is another feature that deserves a special mention. Additionally, the school is very secure and safe for the child which is a huge relief for the parents.
The biggest testimonial to the excellence achieved by the school is the fact that Sattik is always eager to attend the school. In the last two years, there has not been a single day when Sattik showed any unwillingness to attend the school. This is an unparalleled achievement for any school and I congratulate Vivero International for having achieved this distinction. As parents we are fully satisfied with the school. All the best and I hope the school continues to excel in the future.
Parents of Sattik
- Ritika Sharan,

Operations Manager- Nike
- Sujoy Ghosh,

Architect- Wipro

Our daughter Inaira has been going to Vivero for almost 5 months now, and we must say we are extremely happy with the school. Inaira loves going to school. She has learnt so much from the time she has joined. The teachers and helping staff are very caring, they look after her very nicely. We were always worried about putting her to a day care because we didn't know how they will look after her, but after joining Vivero we don't have to worry about anything. The teachers give us good feedback about our child on daily basis. We would highly recommend Vivero to anyone who is looking for a good day care for their kids
- Ashritha Shetty,

Stylist, Flipkart
- Sohan Shetty,

Member of technical staff, Netapp Parents of Inaira

I got my 2.5-year-old enrolled in Vivero International after an exhausting and deep research on schools in our locality. I am extremely glad that I made the right choice!
My daughter was one of the first students in the Vivero, Mahadevapura branch, hence she received a lot of personal attention and care, and shares a very strong bond with her teachers and helpers. This bond is strong not only because she has been with the school since the beginning but also because of the teachers who make learning fun and interactive for the kids. I have seen an incredible leap in my daughter's learning curve after she joined the school.
I also like the fact that the curriculum, apart from the learning, also covers field activities, group activities, and periodic activities for parents/grandparents. The staff is very responsive to your suggestions, and your concerns are addressed immediately.
A big thanks to the Vivero staff!
- Rohan Chhazed,

AVP, Zoomcar