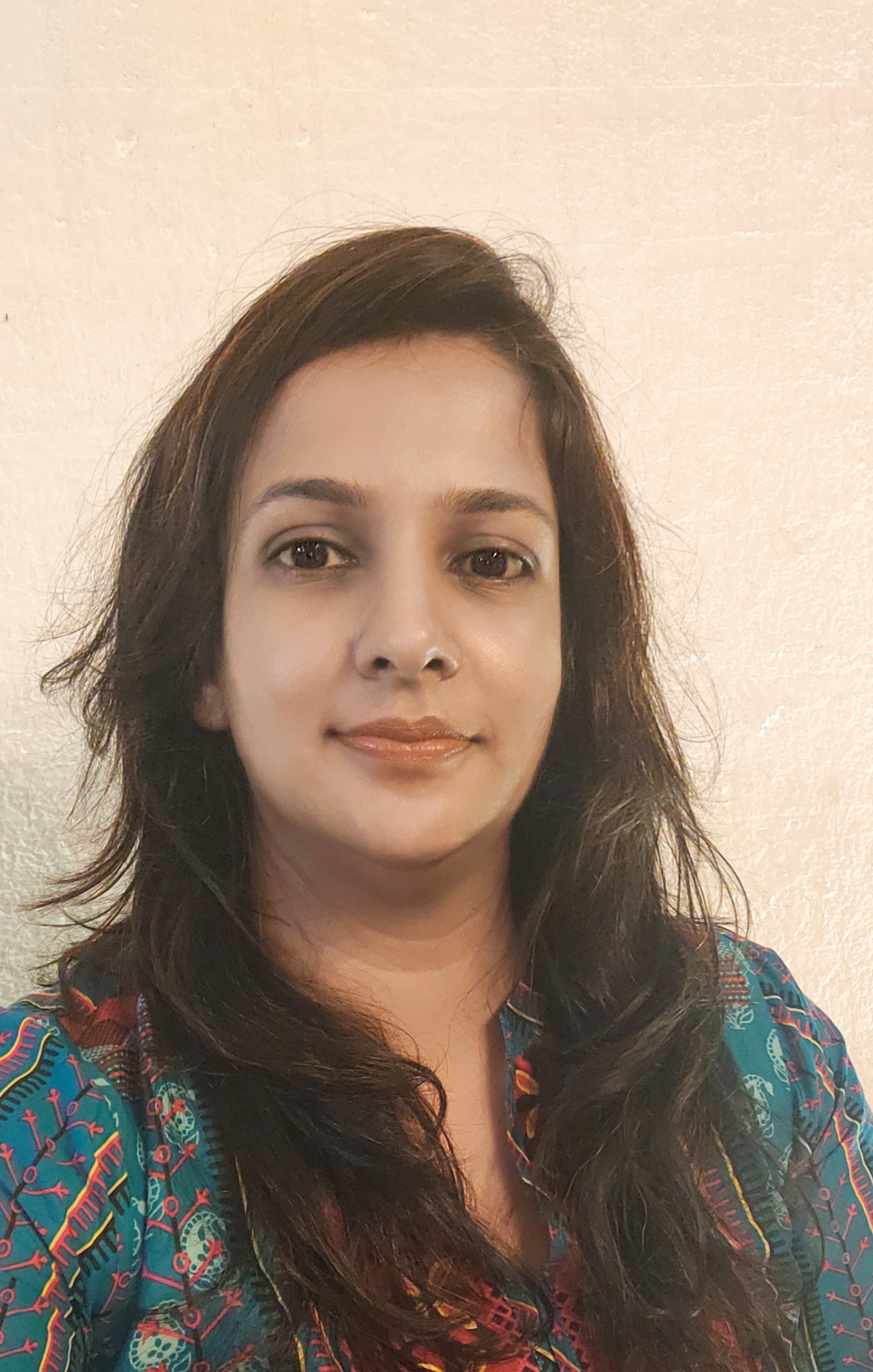 When I joined Vivero International Pre-school and Childcare, Kalyaninagar in 2019, as a new 'workplace', I was not aware what to expect. Now after being part of the Vivero family for 3 years, I am glad I made the right decision. I received positive support from each section of the school be it the School Head, administration, peer teachers or the support staff. The best thing about Vivero is that every member is treated respectfully and welcomed at the same pace. Our strength is our "Team work and collaboration". At any given situation you can seek help from your colleagues, as they are extremely supportive and cooperative.
Vivero International Pre-school and childcare is a school filled with warmth, creativity, fun, and friendship. It is a place that is willing to implement innovative programs to create meaningful outcomes for each child in a positive way.
At Vivero there is constant encouragement and opportunities for teachers to gain exposure in various fields. The school always looks at providing the teachers with professional development.
I am grateful to Vivero for being able to tap into my potential and giving me the opportunity to grow further in my role as a teacher. I am always given the freedom to share my thoughts on education and work on creating a positive outlook towards learning. Vivero will always be my 'happy place' – a home away from home.
My sincere thank you to Vivero International Pre-School and Child Care for accepting me as part of their organization. I look forward to being associated with this organization for many more years.
- Ms Arwa Chunawala,

Mentor teacher & Core teacher K2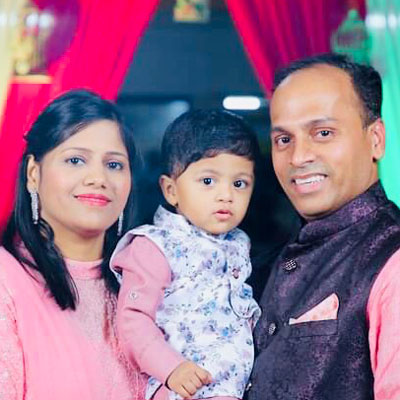 Once you have a child, your life changes forever. And despite all the early morning wake ups, hectic schedules, and temper tantrums, you wouldn't have it any other way. Your child brings a whole new kind of love into your life, which you cannot imagine your life without. Nevish is our LIFE!
"Children are not to be molded, but are young people to be unfolded."
Vivero has helped us in unfolding Nevish!
He amazes us every day with a lot of small-small things. I was surprised the first time he said "mumma wait" when we were going outside and he was getting ready. He can say, as well as identify the colour "Red" now. He now shares with us both his teacher's names. All the songs & stories that he is learning at school, he tries to narrate the same to us at home!
"I continue to believe that if children are given the necessary tools to succeed, they will succeed beyond their wildest dreams." Vivero is the right "tool" as we can see our Nevish, who earlier was not willing to participate in circle time is now singing the same song at home and asking us to follow him to do the same. We have seen big transformation since he has joined Vivero. Thank You!
- Mrs. & Mr. More, Parent of Nevish, Pre-Nursery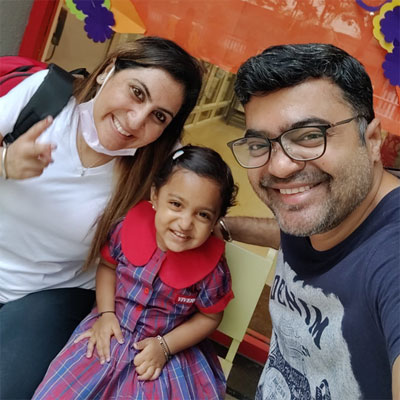 Dear Team Vivero,
Thank you Nazura Ma'am and Priyanka both of you are you so kind, helpful, and loving individuals. Really appreciate it and I am really grateful.
I would like to thank her teachers and caretaker for their contribution towards developing her personality.
"Every day Mishka connects with what she learns in the school and things she does at home like singing the clean-up song and rhymes (specially the song - "tikki tikki bumble bee"). She sings this song everyday while keeping her toys back before sleeping, her personality has blossomed as she has started school." It truly makes me happy to see my little girl go out in the world on her own. Special thanks to Yadav Uncle who stands at the gate and greets every child and parent with a smile.
I truly can never find the words to thank you all enough for being such ideal guiding figures for my daughter.
- Sonia Joshi, Parent of Mishka, Nursery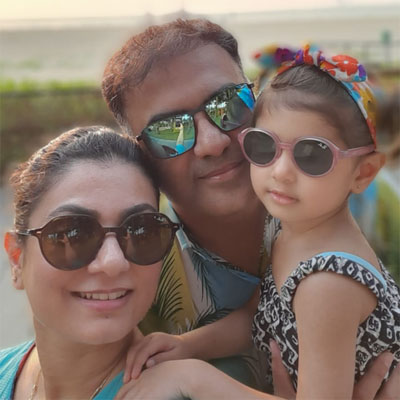 My wow moments began the day Anahita joined Vivero! Seeing her settling so beautifully and not wanting to leave was an absolute wow moment for a mother who always anticipated fear and separation anxiety at the beginning of this journey. It gives me immense pleasure and satisfaction to see my child loving her school, enjoying herself and becoming so enterprising along the way.
A wow moment when the other day her teacher shared that she expressed herself so well in her 'show and tell' session and she shared her Rebecca Rabbit with all her friends in the class. The happiness teacher exuded when she shared it with me, made me feel so accomplished that it's not only us who feel that connect with our children but the teachers too share that bond with them and feel a sense of achievement when they do well!!
Overall every day is a wow moment seeing her taken care of well, learning new things, becoming confident and independent. Most importantly loving her Vivero and singing and dancing to its Melodia de Vivero tune every day (metaphorically as well). May her journey continue to be filled with all things beautiful and with more and more wow moments every day!!
- Shraddha Aul, Parent of Anahita, Nursery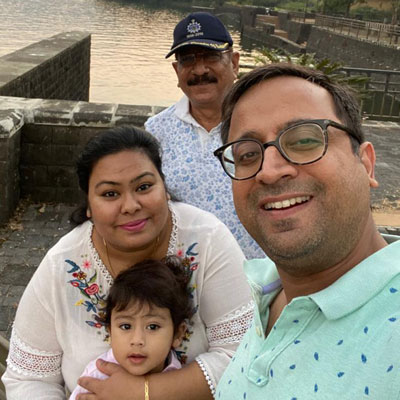 I would like to share some remarkable experiences with you. I have recently noticed some incredible good habit initiatives which Abhiram has been displaying at home For instance, Abhiram washes his hands before and after meals all by himself. He keeps humming "Hickety Pickety bumble bee" often during the day. He has also started communicating in English at home, apart from his mother tongue.
Ahiram keeps surprising us with his actions and choice of words he has been using lately after he has stated going to Vivero!
- Nisha Giroti, Parent of Abhiram, Nursery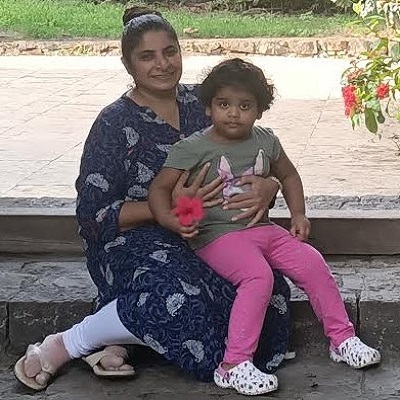 Saliha is enjoying her virtual school very much; and most of all enjoying to be with Beena teacher. Whatever she likes or buys new, she just wants to show Beena teacher. She is growing satisfactorily ever since she has joined Vivero International.
Thank you very much for giving us such a rich school culture and learning and also to Beena teacher for all the love, care and support.
- Shaheen Batliwala, Parent of Saliha, Nursery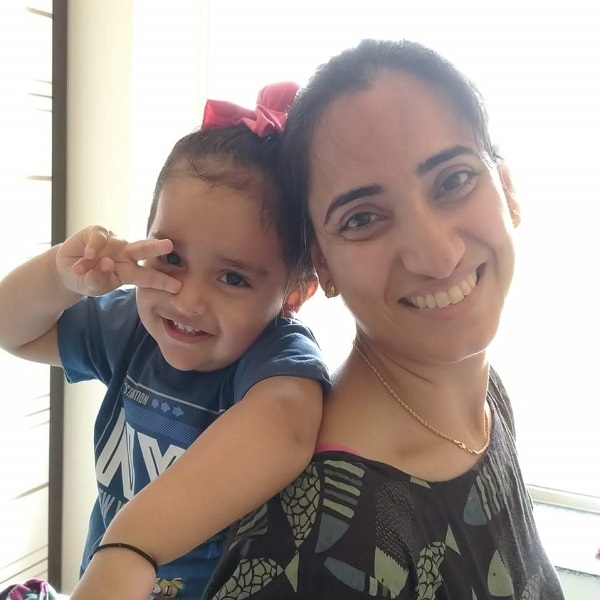 About 2 months of iLearn classes, today I wish to pass on my thoughts to you all here.
Yes, as a dutiful mom, I continue to balance home, my child and my work, with Vivero by my side. Amidst this restless pandemic situation, where we are unaware the time, this would take to settle our routines back to the 'new normal' ways, Vivero has beautifully settled back my kid into a routine, for sure. I see him blooming well, eagerness of catching up with his friends and his beloved teacher. A rightful change!
A new bond is what I see thru iLearn Vivero virtual online sessions, which has beautifully brought his world back and closer to him. He enjoys talking to his teacher and is always eager to support in all given activities. To mention; a lot of positive changes, cognitive skill development, fine motor skill development and many more fine tuning is now a part of his daily routine. This is bring my child into a world of self-exploration and self-development, which is making me very happy! His day starts with kitchen and to help his mom, while cooking. All thanks to Vivero, for shaping-up my son today.
This note cannot be closed with A special thanks to his teacher, who is taking a lot of efforts in bridging the reality and virtual online session into mindful session/s. She is a good painter with beautiful drawings, encourages kids to self-engage in activities, ensuring every week has a theme. Each session is well drafted with a small talk –talk, connecting video and kid engagement and finally a hands-on by the kids.
Thank you to iLearn Vivero, to set up the routines once again as I see a contented mom in myself, with a happy child in this tough situations. Hooray!
- Mandeep Kaur Virdee, Parent of Naman Singh, Child Care Junior Care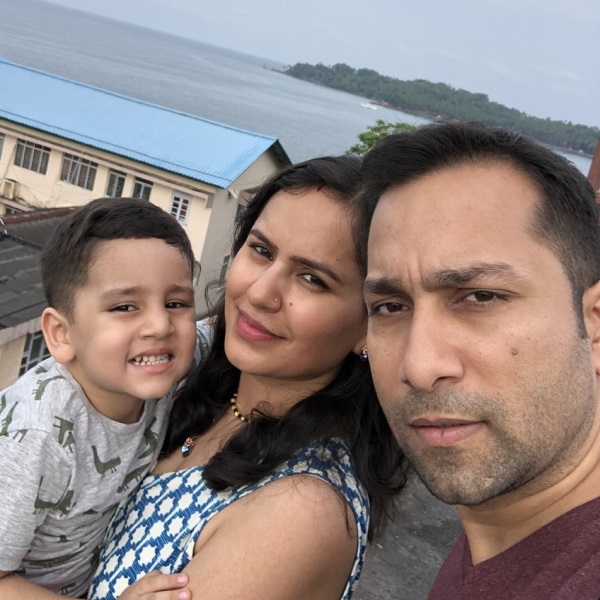 It's been almost 2 months now since the new session started using ilearn@Vivero platform, and we as parents of Rayaansh Pandey have managed to gather some thoughts to share with you.
The ilearn@Vivero platform was introduced to the preschoolers only a little more than 3 months ago towards closure of the last academic session, and we as parents were concerned and sceptical re: the essential learning for our 3 yrs old, let alone the overall growth. In the current world we live, technology and digital has directly or indirectly become an integral part of grown ups' life, however it was unimaginable for us to constructively use it with the preschoolers. This pandemic has made us compromise on various aspects of life and at these times ensuring the learning and total development of the younger ones of our society becomes even more critical and tougher than ever before. So when we found us and our child put against adapting to a virtual school idea, we were very low on confidence(I'm sure this was the case of many parents if not all).
When we as parents look at Rayaansh after these 3 months, we really appreciate the efforts Vivero as a whole has put in place to build this ilearn platform in response to the pandemic situation. Be it the curriculum planning for the K1 class and child care or the extracurricular activities focusing on the overall growth; be it the methods of teaching or enabling the independent working in the children; be it the length of sessions or amalgamation of activities into the same; and be it the teachers patience with the children or school head's guidance to the parents - all of it has been tremendously positive so far. However, the teachers need special mention and their adaptability to conduct online classes in parallel to ensuring every child gets the required attention & support is really commendable. The hard work behind a one hour session is many times more the session length and we fully appreciate it as parents.
The energy, patience, perseverance and engagement you have demonstrated with your students is remarkable and we are looking forward to the same as we go ahead in this journey together. Goes unsaid, none of this is possible without the endless support, experienced efforts and top level guidance the School Head adds to this all.
At this point all we could recommend and sincerely request Vivero to consider offering full school, so while the existing Vivero students go stronger with the foundations you've built, the others in our wider society get benefited from the philosophy of Vivero.
- Rashmi Pant & Ankur Pandey, Parents of Rayaansh Pandey, Kindergarten 1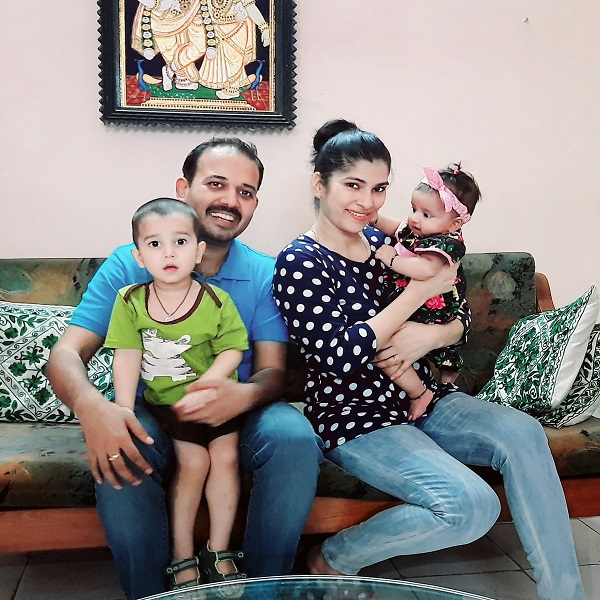 The present covid crisis have been a challenge for all, more so for children who are finding it difficult to adjust. I feel that iLearn@Vivero CC initiative has been a blessing for the working parents like us who sometimes face a difficulty in finding time to provide the learning that children should have. The iLearn program keeps children connected and engrossed through individual interactions with teachers and in a group with other children of their age. Individual interactions between teacher and my son (Raaghav Shukl) has proven beneficial in terms of improving his listening, speaking & communications skills. As a parent I have seen significant changes in the behavior like how he wants to do things independently, his thinking abilities, and the imaginations he has built is beyond our par. So far it has been a smooth transition from physical to the virtual education platform for my son with the program that Vivero has offered and I am very pleased to be a part of it.
A special thanks to my son's teacher who have been phenomenal in keeping the sessions lively, making it full of learning and a fun place where now I find my son looking forward to the sessions.
Thank you once again.
- Namrata Mishra & Shantam Shukla, Parents of Raghav Shukl, Child Care Junior Care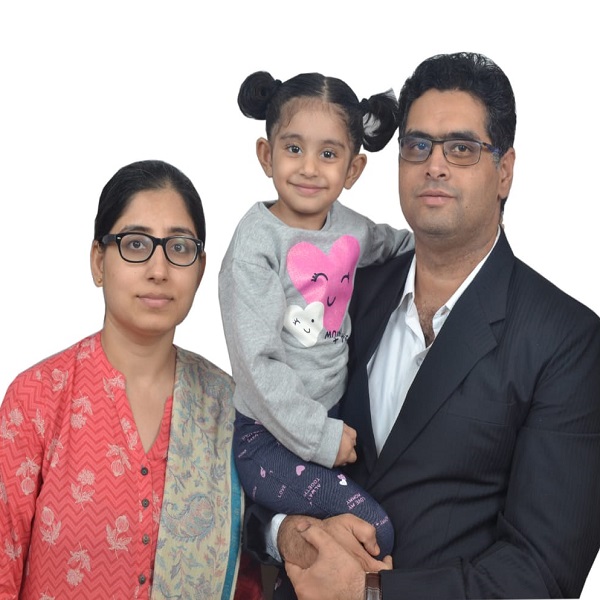 I speak on behalf of my family so my inputs may be limited to Gurbani's growth and progress, but I am also confident that other parents will resonate with the sentiment. I am highly appreciative of the way Pooja Ma'am has been conducting the classes and being patient with Gurbani. She has been giving utmost care and attention to all the students equally. The course structure is engaging and instigates curiosity. I have also found Gurbani doing class activities on weekends. Gurbani has been looking forward to her interaction with Pooja Ma'am. We have also seen Gurbani becoming more welcome to try out new things which is really encouraging. Gurbani's grandparents have also been appreciative of Pooja Ma'am as they have also seen the efforts that she has been putting in daily. They also convey their sincerest regards and wishes to her.
- Vaibhav Ranglani & Sabhyata Chandani, Parents of Gurbani Ranglani, Nursery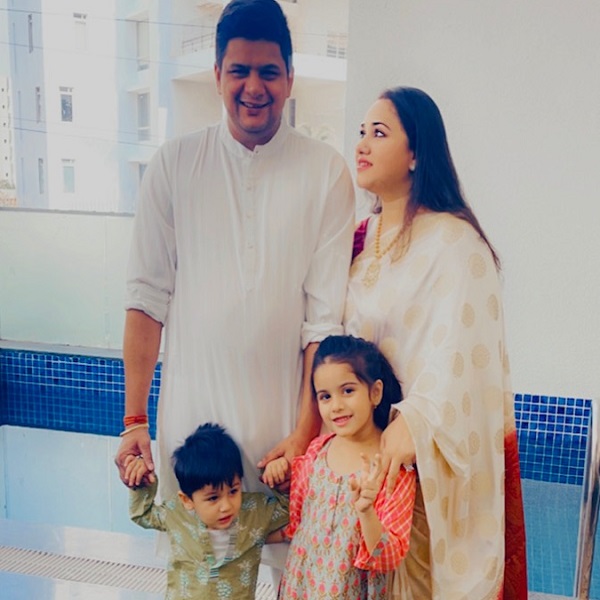 Aahana was 18 months old in 2017 when I enrolled her in VIVERO, since then our journey as one family begins. And no doubt Vivero has gone beyond, to meet every child's needs. Leaving Vivero and moving to a big school is going to be emotionally and socially challenging for our daughter Aahana and for us as Parents. All the teachers are nurturing and loving while providing the guidance according to all the needs of the children. The teachers and Principal get to know your children as an individual and always push them to achieve their goals of course as per the child's likes and dislikes. We have been impressed at the level of communication and overall feedback taken at regular periods. We are so impressed with the Vivero (Kalyani Nagar branch) environment that we have enrolled our second child, to be part of the Vivero family. Our heartfelt gratitude to the entire Vivero team (Principal Ma'am, teachers, Support staff and Guard uncle).
- Vidushi & Aashiesh Gupta, Parents of Ahana Gupta, K2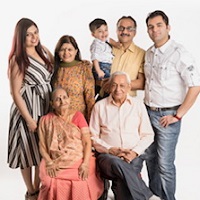 As the child of two hard working Doctor Parents, Gadin is mostly with his Grandparents, and we feel an immense sense of pride to see him attending the interactive online sessions everyday.
The past year has been personally challenging for us, as Gadin's parents have been absent from his daily routine due to their professional commitment. However, Vivero's iLearn program has helped us take care of Gadin's learning and development throughout.
iLearn@ Vivero has managed to target every aspect of the physical school in their online learning sessions.
Initially we were anxious about the learning outcomes because of the limited screen-time and learning hours involved. But as the sessions progressed, we found the teachers constantly encouraging children to actively participate through songs and other engagements. All these activities keep children busy not only during school time but also throughout the day as they play at home.
Gadin is always busy doing what he has learnt during his iLearn session. Be it sequencing of numbers, looking for the number value, finding color objects, letter hunting, creating bubbles, cutting, backward counting, backward walking or balancing and so much more.
Thank you for all your efforts in engaging the kids. I love to see Gadin interact with his teachers and friends everyday. Priti Parekh (Granddadi)
- Dr Monali Parekh & Dr Danish Parekh, Parents of Gadin Parekh, Nursery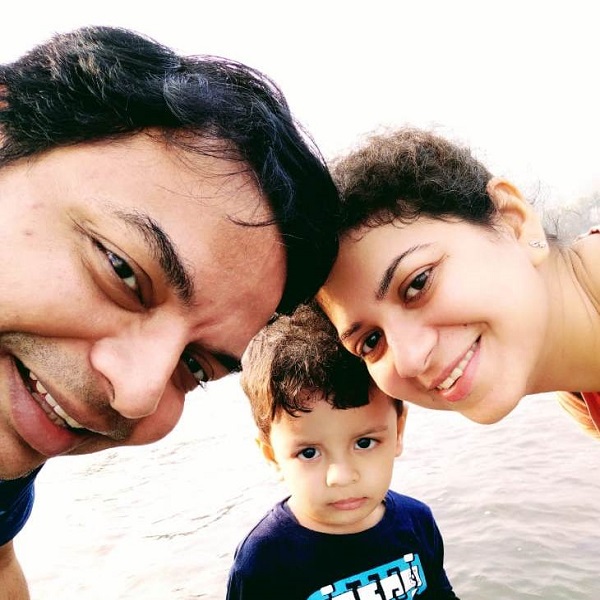 Firstly we would like to express our sincere appreciation and gratitude for the efforts taken by Vivero to conduct online classes for childcare children. As parents, we can realize that our child Rishaan is learning something new every day.
Commendable job by Vivero team for thoughtfully designing daily activities. Special thanks to the teacher for conducting these classes with great enthusiasm. I think she has never missed even a single day of her online class.
Also the schedule and things required for classes is sent beforehand to get us well prepared for the classes. We are getting regular updates through emails and through the illumine app.
It was a great decision for choosing Vivero for Rishaan. Thanks again for awesome work you all are doing as Vivero team.
- Sonali Mehrotra & Vishal Sharma, Parents of Rishaan Sharma, Child Care Junior Care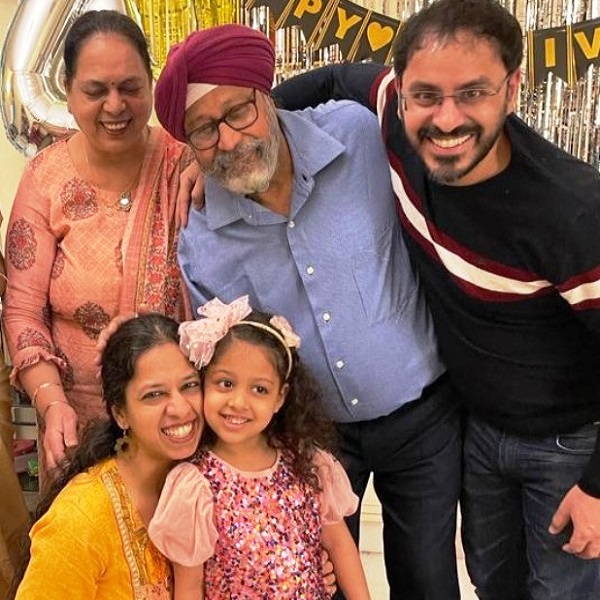 Testimonial for the Xmas extravaganza
It has always been a pleasure to be a part of Vivero as a parent. It has been a wonderful experience till now and we are hopeful that it will continue like this always.
Thank you for sharing Anhad's precious moments in the iLearn session videos. It was even more special for us because we received the mail on her birthday. Needless to add, she was overjoyed.
The Xmas Xtravaganza was a wonderful experience too. The activities conducted were creative and thoughtful for her age group. The efforts and hard work put in by all the mentors, teachers, and everyone who contributed in this event was considerably amazing.
Thank you for giving the children an opportunity to explore more every time.
- Gurmeet Kaur, Parent of Anhad Kaur, Nursery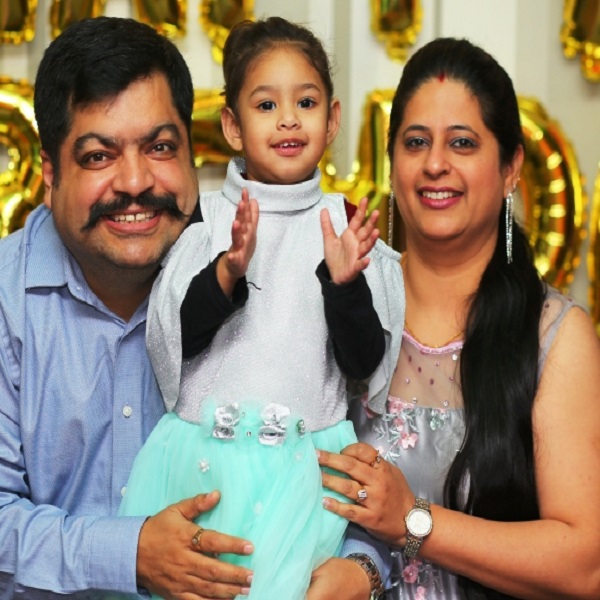 I would like to put it on record the efforts put in by the teacher during these times, just want to say "HATS OFF TO HER".
When the online classes started we were not sure how this will work out with the children being so young but the kind of efforts that the teacher has put in to make sure that the children are involved as well as learning at the same time. There are times when the kids are not in front of the screen and they are running away from screen but she continuously makes sure that the children come back to the screen, for some it might be embarrassing to talk to a blank screen but the professional that she is, makes it look so easy.
Definitely she has gone out of the way to make sure these children learn, without even thinking once that these children might not even respond to her. She is a role model on how to conduct and manage online classes.
- Preeti & Gaurav Kapoor, Parents of Riga Kapoor, Child Care Junior Care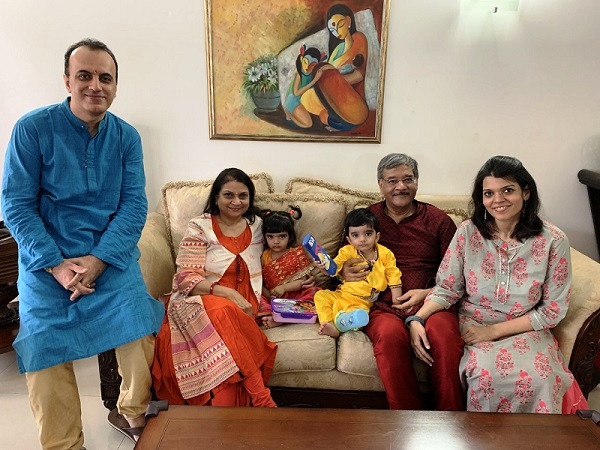 "Vivero is a family away from home; there's no better or simpler way to describe it. From the teachers who welcome kids with open arms despite how difficult toddlers can sometimes get, to the willing support staff who're always close at hand to take care of the child's needs to the School Head who I can only best describe as the school's 'sunlight' - warm, welcoming, omnipresent and salubrious. Ever so carefully and gently, she and her most dedicated and competent staff performs 'photosynthesis' on the little saplings (our children) that we hand over in their care each morning and when we collect them back after class time - we discover little gold nuggets of knowledge and learning planted into their little minds.
The pandemic has brought about harsh changes in all aspects of our lives and no one has any clear answers about whether these changes are time bound or our ways of life have been changed irrevocably. Initially, there were doubts about the efficacy of a virtual learning module (iLearn@Vivero) on kids as small as let's say Pre Nursery and Nursery. However, the absolute love and dedication of staff like have made a believer out of toughest of skeptics. The kids look forward to greeting their friends and teacher every morning and thoroughly enjoy the tasks they're given. One would've obviously liked to have them in the company of other kids to enable peer learning but we obviously have to look out for their safety and well-being as the #1 priority while accommodating the online medium to come to our rescue - as it has in so many facets of our everyday lives.
I express sincere gratitude and appreciation for all the efforts being taken by the Vivero & Edvance teams to get our little ones prepared for the real world which could do well with a lot more of the innocence and joy that our little gems spread in all our lives."
Thank you. - Ranjeet Sharma, Parent of Ronit & Riyana Sharma, Pre Nursery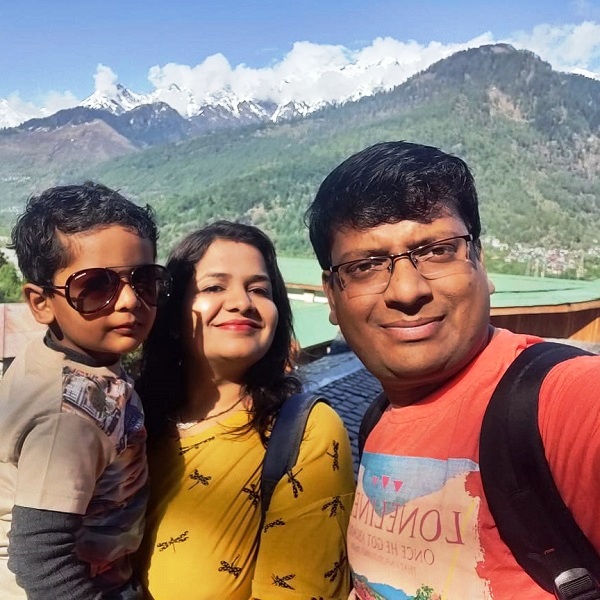 In this challenging time, the iLearn@Vivero platform is new and exhilarating for kids. Teachers pay attention to each child and make sure they feel involved and valued. Inculcating small habits to build a responsible individual, like following the daily routine, selecting a helper (making them feel responsible) or show and tell sessions (to help them express freely). The special one-on-one interaction between teacher and the child makes them more comfortable with the teacher and an opportunity for the teacher to understand the child personally. CCA activities are very well planned and managed. The creative way of learning has made it more fun and interesting. Nivaan has been very focused and enthusiastic about the activities in the class and post session practice work too. Though they miss the school but the way things have been handled by Vivero and the teachers, is commendable.
Special thanks to the School Head who has been personally connected to parents and ensuring all our suggestions and feedback are addressed. Thanks for the efforts and looking forward to keep going the same way. - Jyoti & Ajay Agarwal, Parents of Nivaan Agarwal, Kindergarten 1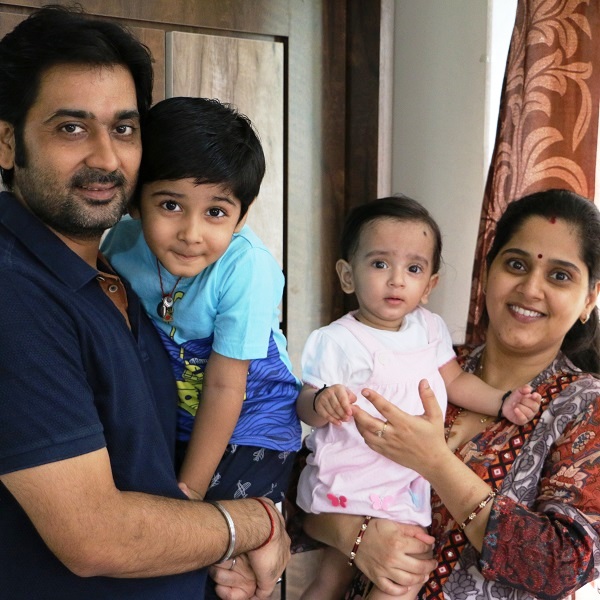 "The experience we want to share here is not only limited to the iLearn program but our overall experience with Vivero as parents.
What we have experienced at Vivero is not only limited to a pre-school, but more than that for children and parents too. Education plan laid down by Team Vivero is so wonderful that as a parent we feel proud to see the grooming of our child. Having said that, yes we see a creative, thinker, learner and responsible citizen in Reyansh.
It was great to see that iLearn was introduced quite early (last months of previous session) and children were made aware and comfortable with the sessions that were to be conducted online.
iLearn is a new experience for us (parents) as well, because now we actually see them being groomed, with new ways to engage children and the great efforts that each teacher puts in.
Sessions are conducted in a planned way, which are easy to follow. Pre-requisite for sessions are shared well ahead which gives us an idea of the upcoming sessions, that also excites Reyansh on knowing what are the things he is going to see or learn in the next class.
We really appreciate how the teacher makes them feel equally valued, responsible and respectful towards everyone.
Thanks to his teacher for all her efforts, we also appreciate that; parents are also involved and encouraged to participate.
She makes sure that each child is involved, equally and the way in which it is done it makes them feel very confident when they communicate.
With iLearn we also receive feedback or concern if any from teacher then and there.
Big thanks to the School Head
We cannot believe that she knows each child by their name and their feedback too.
Reyansh's mother has reached out to her with lots of parental queries and she has always helped us with those, which is great support to parents.
The basic foundation for child development is so strong at Vivero that we highly recommend and request that Vivero should consider starting a full K12 school or may be at least till class 5 initially!"
- Rahul Verma, Father of Reyansh Verma, Kindergarten 1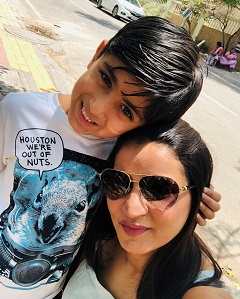 If I could I would give this preschool 10 stars. I just moved from USA and enrolled my son here . I did not know what to expect but Vivero has been above and beyond my expectation .The hands on learning process is truly refreshing .My son loves going to school and enjoyed all the various activities. The staff beginning from the security staff till the top management are extremely courteous and do a great job. The school is clean and extremely well maintained .I especially want to thank my sons teachers for doing such great work with the kids .We will miss them and the school. Thank u Vivero and its team for a great experience. - Karishma.V, Mother of Aryan Gillani (Kindergarten 2)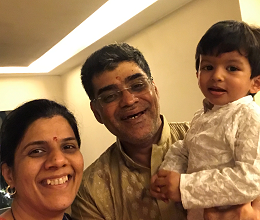 As we get close to the end of the academic year for Aarav Sardana (Nursery Morning), we (Rakhi and myself) would like to take a few moments to share our gratitude for you and your entire team at Vivero Kalyani Nagar for the amazing work and value you have been creating for your students. Our experience has been great so far and, we see a positive enforcement in Aarav, especially in his confidence and outlook.

We would also like to call out his class teachers (Arti, Sana & Vijal), child care teacher (Shweta), music teacher (Deepti), Spanish teacher (Aditi) and the entire support staff - we owe this a to a great extent to all of them. In particular, a big shout out and recommendation to Arti teacher (Arti Yadav) - she has been a pillar for Aarav (and us!) throughout this year. She's seen him through his early nursery days and right till date where she's always given us confidence and honest feedback on Aarav's development.

We are sure she's a great asset to your team and will create many more success stories at Vivero and, we hope that as Aarav progresses through K1 and K2, she continues to play some role in his development.

Interventions from your end at the beginning of the year for Aarav were truly valuable and we appreciate your personal involvement helping us stay afloat.

Looking forward to your support in the next year too – we are almost sure, it will start with a lot of tears and clinging like in the current one?? Nitin & Rakhi Sardana

It has been truly a wonderful and extremely memorable journey with all of you. This association of three years has created strong roots for my daughter Adaah. She has bloomed and blossomed under the wonderful guidance of dedicated teachers who have allowed her to become her own person.
I could not put in words the lovely milestones my daughter has achieved under your able guidance. Vivero is family. Vivero is home and Vivero will go down in history in the childhood of my child. I, as a parent and as an individual will continue to be there for Vivero in any capacity you may think apt. Please do not hesitate in getting in touch with me for any work.
Passing on a little love from us to you. May you keep lighting the lamp of knowledge in hundreds and thousands of little lives and may their blessings take you forever ahead.
God bless and keep the Vivero flag flying high. - Dimple Somji, Mother of Adaah Somji

Our heart is filled with mixed emotions as we travel down the memory lane and ink our journey over last 3.5 years. The emotions range from gratitude and heartfelt thanks to Vivero. The team has believed in Viraj's potential which has instilled confidence in him to face the world with a smile.
The journey has been quiet a ride. We still remember the days when Anjali (Viraj's mother) used to wait outside the classroom for the entire session just to be sure that Viraj was ok and had been taken care of. The apprehension waned by the first week only.
The good thing about the tenure was that there was never a rush to achieve anything. The pace was good enough to keep the kids interested and give them time to explore things on their own.
We are definite that Viraj will miss the environment once he moves out. Speaking from our experience, we know that the early days of the school are the best memories in our academic journey though we may move to the best colleges and universities in the world. We know Viraj will treasure this and will continue to be attached to Vivero. He was so excited about the school that even in the vicinity of the school on the weekend or post school hours he would tell everyone, "That is my school, VIVERO".
From the highlights we would like to illustrate:
• Show and Tell
• Weekend recount
• Drawing and Painting
• The tricycle and cars
• Cooking classes ( we have been treated to many sandwiches crafted exclusively by Viraj)
I would urge the school to continue the activities to inspire and ensure all-round developmentin the kids in their formative years. The biggest learnings have been to be assertive without being aggressive, expressing one's opinions and good communication skills. Special thanks to all teachers from kindergarten to the current programme who kid gloved Viraj in the school.
The letter would be incomplete without thanking the Music and Karate teachers. On off days, these were the biggest motivators for the kids to be levitated towards school. The welcoming faces of all staff at the gates of school of the school eased the kid's morning blues.
I would like to mention a special thanks to all the support staff including the guard uncle of Vivero who unflinchingly supported the kids and made them comfortable. Also worth recognizing would be the van uncle (Bapu) who always greeted us and the kids with a smiling face and we were assured that kids would be safe in his van.
Also a special thanks to the School Head for addressing our concerns and apprehensions. In her we had a very patient and supportive listener.
Wishing all the best to all of you. - Vivek & Anjali, Parents of Viraj Singh(K2)

The EP class helped in creating awareness about different countries and cultures. This class gave an insight to many new perspectives in terms of class discussions and activities around places, animals, cultures, cooking and general awareness to charis.
I talk to charis about EP class, if not daily, at least every alternate day and he feels he is learning something new and is excited about going to this class. Thought of sharing this with you. Thank you for your leadership at Vivero and everything that you do. - Pavan , Father of Charis

I remember while taking admissions for last year, Manasi had suggested that I try out the Extended Program for Pavit, to channelize his energy levels. As parents, we had mixed views, considering long hours and Pavit's comfort (attention span). With a doubtful mind, we decided to take a chance with the EP. I must say, we have seen a lots of transformation in Pavit. To begin with, he has started conversing in English.
I am sure you will recall our conversations where I have told you that he does not share what happens in school, EP or in Daycare. Occasionally, Pavit would say something, which would then lead to a chain of introspection.
For e.g. the other day, he showed me the solar system that was displayed at the first floor stairway in school, while going back home. Then we got discussing and I was pleased to know that he knew solar system and could rattle out the names of a few planets.
Similarly, when I was brewing Green tea, he walks up to me seeing the pack and shares a trivia "Mama, do you know, in China, they drink Green Tea". When we were watching Kung Fu Panda, he could co-relate the concepts taught in EP and he told us that Panda is the National animal of China and that the Chinese invented Fireworks.
When any of us ask him to chew the food well, he knows that when we chew the food well, it mixes with saliva and how it aids the digestive system. He told us about Chinese new year, Halloween, etc
As a parent, I am amazed, how beautifully you have managed to demystify the plethora of information, some of which involve complex processes, into the minds of these children. I believe, its our responsibility to provide exposure, eventually it is their curiosity and passion that will take this learnings forward. I am happy that I enrolled Pavit for the EP
Request you to include subjects like origami and other art forms, mythology - Indian, Greek, Roman etc - considering kids like story telling. Even at the childcare, Pavit was introduced to the Water cycle, Life cycle of frog and butterfly etc.
I recall seeing a hoarding that said "Bachpan se bada koi school nahi. ...Curiosity se badi koi teacher nahi", at Vivero with teachers like you channelizes the curiosity of these kids in learning these complex concepts.
Now its the other way round, while there is a pressing need to relocate to Mumbai, you have raised my expectations from a school, due to which I am delaying the movement. Keep up the good work!
- Nisha Daiya ,

Mother of Pavit

I have been thinking of writing to you regarding the Extended Program by your school. You get to know about the efficiency of the program, the moment you see your child interacting with others. The other day I was in Victorious school with my daughter Myra. Myra was able to identify 4 flags that were hung in their play area. This is just one of the most recent incidences. Whatever is being taught in K2 is being accentuated by the efforts taken by Ms. Kanchan. I think she brings a right balance of fun, knowledge n discipline. I can very happily say that Myra has started eating so many things just because she has been making those in her class. This program has helped Myra build up her confidence n General Knowledge. At an age of four, she knows about the Great Wall of China, Singapore's national bird, American flag...and the best thing is she comes up with things in the middle of nowhere. She 'll be like..."Mumma u know I like small burgers...so make it for me..."
So a special thanks to Kanchan for making the program interesting for kids across all ages for uniform grasping of concepts n ideas.
- Shubhra Saxena,

Mother of Myra Prasad

I have been meaning to write this for very long now but somehow couldn't get to it. So accept my apologies here. I cannot thank you enough for being so supportive of Asher throughout the term and especially on the annual concert day.
Asher is a very happy and calm child but like every other kid and adult, he has his own inhibitions and fears. When it was announced that the pre-nursery kids are going to perform on stage in an auditorium, I had my doubts. Not that Asher did not enjoy singing and dancing, but more because I had seen him getting extremely fearful and uneasy in closed, dark, and loud spaces. I think the auditorium was an epitome of all his fears.
I am not a parent who would sacrifice my child's happiness on pretext of him 'fitting-in' the crowd. We couldn't care less of his performance that day and were more concerned if he would survive this exposure and not have a meltdown.
But everyday he would come with a star, owing to stellar rehearsal, and after you assured that he would be fine if sent early, we decided to go through the concert and not back out. I couldn't help admiring your confidence in my child and how you were willing to go an extra mile to make him feel comfortable.
On the D-day, when I was eagerly waiting for his one sneak-peak, I was immediately comforted by the fact that he was in your arms. He was scared but not insecure and that's because of You! While he was onstage, he was afraid of looking into a big dark space, flickering lights and room-filled sound, but he went on to do the whole piece while he was looking at you and feeling safe that he was standing next to you.
I must say that I was amazed at his achievement. He may not have performed what he practiced, but for us, it was his biggest day! He overcame few of his biggest fears that day and is now capable of being in spaces which are not very comfortable for him. And you are the one who should get the credit for it.
Being the youngest in the class, he took his own sweet time to settle and mingle with his peers but you ensured that he does it at his own will and with confidence. Every morning he gets up and the only thing he wants to do is to go to 'Sejal teacher'. From having bouts of stranger anxiety to non- stop smiling while going and coming back from school, Asher has come a long way and we couldn't be more grateful to you and the school.
- Neha Kanaujia,

Mother of Asher (Pre-nursery)

We belong to Delhi and shifted to Pune only last year. After having spent a year in Pune, there are still things about which we get anxious. But there is one thing about which we are absolutely confident! And that is Myra's education or her comfort in the daycare. Vivero has been an integral part of our lives especially because it is about our child Myra. One year of Vivero has brought about so many positive visible changes in Myra that not only us but also our peers feel it. The focus of the school is on everyday learning and not just on imparting classroom education.
So Myra has learnt not only from class but also from her surroundings, her own mistakes, excursions and all this without any strict rules. I think now she freely interacts with her peers, readily takes risks, has openness to learning and most importantly looks forward to go to school. So much so that, there are times when on Sundays she cries to go to school! I would also take this opportunity to thank Myra's class teachers. Myra has cried on numerous occasions and when we asked her the reason, it is- "I am missing my teachers."
It pleasantly surprises us, that when asked she says she hardly remembers what was taught in the extended program. But then in a random conversation bursts out with names of planets, rocket lift- offs, names of continent, where Pune is, and what not.
The Day care is also phenomenal! It's a right balance of fun, comfort and education. Myra has learnt things much before her own class at times- numbers, capital letters etc. The kids learn from peers and teachers both.
So a very Big Thank You to Vivero School and its entire staff for making us so comfortable here.
- Saurabh Kumar, Senior Counsel – Legal, Bajaj Finance Limited

Since the day my son has stepped into this school I have become free from all my worries as a parent.
It's not just a school but it is also a place where every child is groomed academically as well as socially.
Each child is considered to be gifted and treated the same way. Their teaching and grooming method is unique and I have never seen this warm environment anywhere before. Hence, I would recommend all to bring their children to VIVERO, an environment of learning this beautiful life at its best with technology. - Sreena Shahot, ShaelShahot's Mother (K1)

Vivero has been just the support that we needed when moving from Australia to India with our two year old daughter. The staff at Vivero is professional, caring, and I totally trust them to take the very best care of our daughter. Zara loves her school and we can see that she benefits from Vivero's balance of education and fun each and every day.
- Pallavi & Martin Johnson Zara's parents (Nursery)

Our son, ViaanThokal has been a part of the VIVERO family since he was one year old. Our experience with Vivero's Childcare and Preschool has been exceptional. The teachers and support staff are well trained and well versed with factors crucial for child development. Our son was exposed to a healthy and friendly environment with enthusiasm and optimum support. Vivero gave our child the much needed love and care that made him open to understand children of his age and make new friends. - Anamika and Viraj Thokal Viaan's parents (Nursery)

The first time I walked into Vivero I fell in love with the warm nurturing environment. And as the days have gone by that first impression has been reaffirmed. Both my children love coming to school. For my son I was concerned about adjustment since he was used to a very protected and cushioned school environment. Vivero has offered that and more. The school is stimulating, fun and extremely interactive. Children are given the opportunity to express their opinion which boosts their confidence. For my daughter this is her first school. It is a happy warm and loving start to every morning. The children are learning while enjoying and we can see them growing. The teachers I cannot praise enough. One can see that they enjoy what they do. Their love for children is visible in the way they speak and interact. We are blessed to be part of the Vivero family.
- Latika Sakhuja,

Mother of Vaanya and Vihaan (Pre nursery and K2)

Varun joined Vivero last year in K2, and must admit that he has really enjoyed his time at VIVERO. As we moved in from the UK, I was a little apprehensive about Varun's settling in period, at the school. But, it's been a smooth transition for Varun from day one. The staff is enthusiastic, caring, and motivated. What I liked the most was that they were open to suggestions. The individual attention, to my son's academic and personal development, was commendable. I thank you all the effort. All the very best!
- Rekha G. Nair,

Mother of Varun Nair (Kindergarten II)

The wisest decision I took three years ago was to enroll my son Revaant at VIVERO International. The school's inquiry based curriculum, helped him to develop his creative and intellectual faucets. At VIVERO, he has developed a better understanding his strengths, skills and problems solving ability. Revaant has evolved in these three years. He loves to learn, and at times he is sincere enough to take the responsibility of own learning. Credit goes to his teachers, who have helped Revaant develop a strong foundation. I would like to extend by gratitude to the team for their efforts. As a parent, I too have learnt with Revaant.
- Rakesh Kumar Singh,

Father of Revaant Singh (Kindergarten II)

We have been associated with VIVERO for two years now; our son Ishaan has attended his K1 at K2 grades at the school. The curriculum and content at VIVERO is of a high standard, and it has done justice to Ishaan's capacity to learn. The focus on sports and extracurricular activities is an added bonus. It has been a learning experience for me, as a parent too. The interesting concepts taught, the support from the staff and Ishaan's academic progress, has made it a memorable experience me. Ishaan seems ready to take the next step, from pre-school to primary school. Thank you VIVERO for contributing towards Ishaan's most important years of his life!
- Kanchan Pratap & Vishal Pratap,

Parents of Ishaan Pratap (Kindergarten II)

I thank you all (your team and Krisha's teachers) for such great support. Right from day one I had witnessed the involvement of your teachers with their students. My daughter has learnt tremendously from each of them. The manners and discipline inculcated in her is so much appreciated. I'm in debt to them for the time spent with my daughter in grooming her throughout. Krisha is a changed girl since the time she first joined Vivero last year (when she was not even able to speak properly). Congratulations for a fantastic work that you do day in day out!
- Rajat Ponia,

Father of KrishaPonia

Samara has been in VIVERO for over a year, and I have seen a huge change in her. VIVERO's child centric approach, focused on the overall development of a child, is extremely beneficial. I have seen Samara change into a confident and affectionate child.
- Sveta Bansali,

Mother of Samara (Kindergarten I)

The teachers at Vivero are extremely friendly; the classroom environment is non-hurried and comfortable. Both my children have benefited, in terms of knowledge and confidence, at Vivero International Pre-school.
- Heidi Heilig,

Mother of JuliaHeilig& Nadine Heilig (Kindergarten II & Nursery)

Gaku loves coming to school, and always comes back home happy saying, "School was Fun" He is learning English, and is now very social. We are very happy with Vivero.
- Ryoko Nakagawa,

Parent of Gaku Nakagawa (Nursery)

Vivero allows the child enough time to settle in class along with the parent, which makes transition smoother for the child.
- Sangeeta Bellara,

Mother of SaahitBellara (Nursery)

Aarav has become more social and playful ever since he joined Vivero. He can count from 1 to 10 and recognize capital alphabets.
- Mayuri Singh,

Aarav Singh's Mother (Nursery)