Hyderabad - Whitefields, Kondapur
Vivero International, Whitefield Kondapur is a Pre-school and Child Care centre that caters to parents working or living in this vicinity. Our holistic facility is designed to provide an environment where children feel safe and secure and are given just the right encouragement to explore and learn.
Driven by the unique curriculum approach of Reggio Emelia, at Vivero we believe that the environment is our 'third teacher'. Our premises are therefore carefully appointed so as to inspire the child to inquire, think and learn. Learning that is provoked by the child's sense of curiosity and wonder encourages self-awareness and hands-on knowledge. The Pre-school & Childcare spaces at Vivero are intrinsically warm, naturally lit and features spacious rooms along with large open spaces for children to learn & play. Every aspect of the centre is thoughtfully designed which makes all the classrooms, ateliers and dedicated learning spaces a joy to be in. Careful selection of materials and resources ensure that these areas stimulate the young minds towards age-appropriate learning and development.
Vivero's strength lies in the exceptional quality of the team. Every Caretaker and Facilitator is carefully selected as per requisite qualification and experience and most of all their common passion to work with young children. They also share a mutual commitment to care and help develop children by fostering a safe and exciting environment. They are also trained in basic First-Aid and undergo refresher training every year.
All engagements and activities are conducted in the presence and under the supervision of teachers and the support staff to ensure the safety of children. With child-safe interiors, child-friendly furniture, non-toxic materials and amenities; there is distinct evidence of our quality seal all over the premise. Safety gates closed electric sockets, rounded corners, prominently placed-and-well-stocked-first-aid-kits and fire extinguishers are regularly serviced. Our tried and tested safety and hygiene practices are enforced at all centres with non-negotiable guidelines. Besides the biometric access that restricts access except for authorized staffs, the child care centre is also under electronic surveillance CCTV.
At VIVERO Pre School and Childcare Kondapur, every child is a unique individual and is treated with due respect, understanding and most importantly with a whole lot of love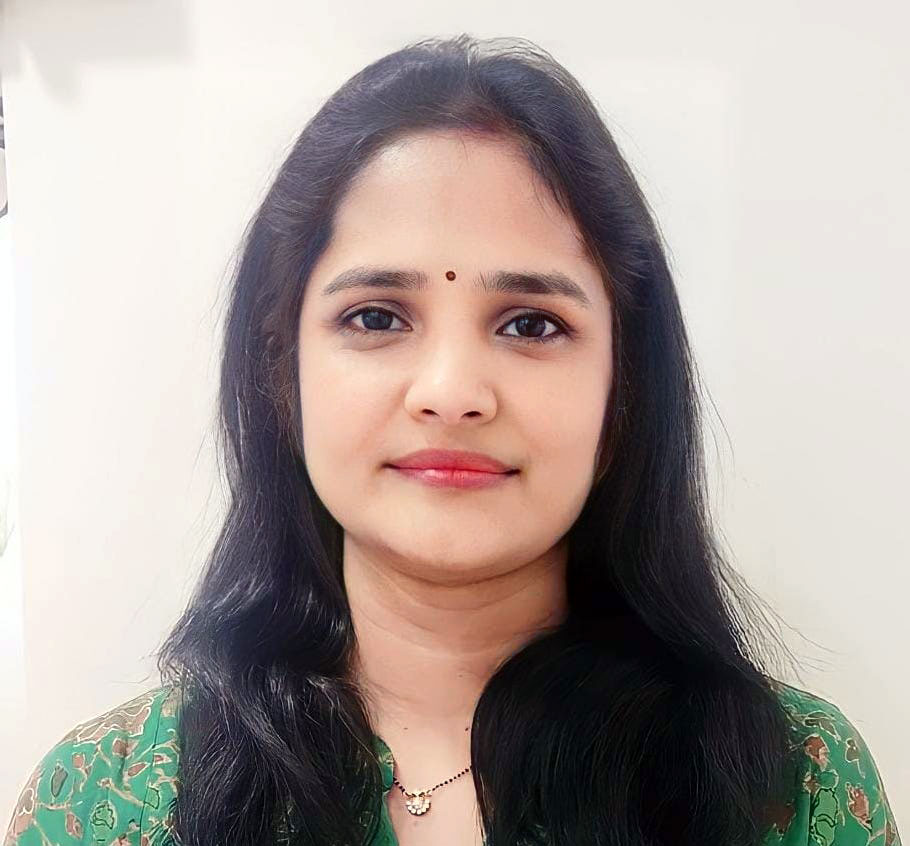 Mridula Ventrapragada – School Head
A post graduate in Computer Science, Ms. Mridula comes with a rich experience in various fields and has worked extensively in India, Germany and USA.
Her experience in Early Childhood Care & Education has led her to believe that early childhood education lays the foundation for life-long learning. The right kind of pre-school plays a critical role in nurturing future global citizens who are capable of driving their own learning. Her passion for children has drawn her into Early Childhood Care & Education.