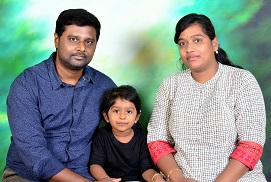 I still remember her 1st day of school, were she was hesitating to go to school, she never used to mingle with anyone around her and never used to speak English before. But now she is very much regular to school and we have seen a lot of change in her behaviour. She is participating in group activities, making new friends on her own and sharing her things with friends. Her English speaking skills amaze us.
So I and my wife Priyanka would like to say "Thank You so much" for all your efforts. Because without you this would not have happened.
Thank you & Kind Regards
- Lakshmikanth Reddy,

Father of Shanvika, Kindergarten 1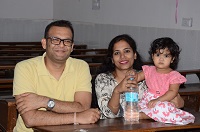 It takes a village. It literally does.
Trying to care for our daughter has been the source of our greatest joy and our biggest concern.
This unnerving duality became amplified when the sum of our generous parental leaves were exhausted. "Which daycare?" was the question that loomed. After evaluating all the known ones around, we chose Vivero and haven't looked back since.
Avani was the littlest human to enroll at Vivero Hyderabad - less than 13 months old then. Thanks to Vivero, she got an inviting and pleasant environment and, most importantly, love from everyone around. Seeing Ms. Jyothi dote over Avani, we knew our daughter will receive the care she deserves and needs.
Ms. Reshmi completed this jigsaw puzzle for us with her reassuring smile and honest follow through. The support staff have been equally wonderful trying their best to follow our numerous anxious instructions.
While we are no experts, we feel that Avani's exposure to learning at Vivero has been a step in the right direction. We could have not provided this learning environment at home. While Avani might not have remembrances of the 9 odd months at Vivero, it'll be memorable for us - a place where Avani found a home away from home, nestled in the security of her teachers and caregivers.
Thank you, Vivero for being the village to us. You have been a world to Avani. :)
- Anu Marisha (Design Engineer, AMD India) & Ankit Kumar (Program Manager, Google India),

Avani Aarisha's parents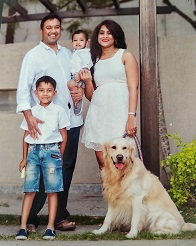 I would take this opportunity to appreciate and thank the teacher for all the efforts put by her in handling Ansh. Though Ansh is my second son and experiencing all the hardship sending Dheer, my first son to school, I thought it would be easy. But like the say History repeats itself, the entire first week sending him to school was like taking out my heart and that pain is unbearable.He used to cry every single day at home. But his teacher was a blessing in disguise. She is so humble and caring that you feel your child is in safe hands.In a time span of one month, Ansh is happy going to school. He has learnt lot of good manners. He removes his shoes as soon as he comes home, sings rhymes, tells stories and is very cheerful. Thank you to the teachers and Vivero school for all the love.
- Lalitha Dutta,

Mother of Ansh, Pre-Nursery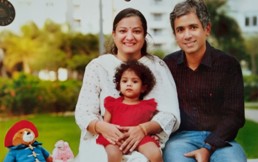 When we admitted our dearest Lila to Pre Nursery, it was with a variety of emotions including being concerned about the facilities, worried about her having separation anxiety and perhaps most importantly racked with doubt about leaving our child in the hands of another person even if it was only for 2 hours!
Having seen first-hand in week 1 and ever since, the love care and attention shown by her teacher has been exemplary. Even our conversations with the teacher have been very reassuring for us. It is early days but Lila is learning new things, she is a bit more ready to try new food and thankfully, she (mostly!) goes to school with enthusiasm.
Thanks to the teacher and her team of helpers for the wonderful start. ☺
- Aparna and Kartik,

Parents of Lila, Pre-Nursery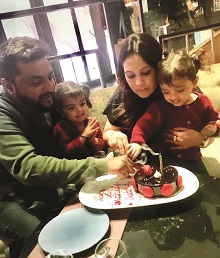 We are so happy that Tahiraa and Mahiraa love going to school so much. When school first started, we were so nerve-wracked. Would they like school? Would they have friends? When they instantly started loving school and going to class, we were so happy. We know that we have you to thank for making our children enjoy going to school each day. From the rooms you decorate to the activities you plan, you have made our children think that school is fun. Everything you do is so important to us, and we just wanted to thank you for it.
And it's been just a month and I can already observe positive changes in Tahiraa's behavior she has become more open and independent.
* she started getting along with other kids
*she greets her friends (hi guys how are you)
*she is getting organized (putting her shoes back after coming back frm school)
*she has started eating by herself
*more clarity in her speech
* she keeps on pointing to shapes (can identify circle and triangle)
*she can count 1to 10
And talking about Mahiraa
* I am so happy, she started communicating (clarity in speech)
*She can count 1to10
*recites rhymes
*enjoys music
*She follows instructions
*she is more happy now
Can't thank you enough

Keeping my fingers crossed for more Growing and happy days coming ahead.
- Rimpy Malhotra,

Mother of Taahira & Maahira, Pre-nursery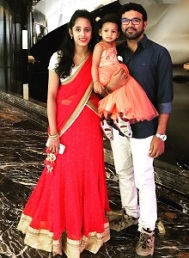 My daughter Vanya Sri is really enjoying your school since last week.Vanya is learning more about dance than ever before!She started imitating the steps from rhyme videos which I was awestruck & never seen before.She is excited about all the interactive projects you do with the class.
Your efforts are appreciated😊!!
Thank you for creating interest in her and your efforts and depth you put in.
- Madhuri Kishore,

Hitech City Parents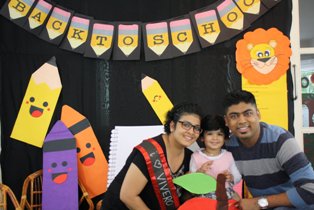 It was our first time enrolling our daughter Saanchi in a play school, we were quite nervous, after doing quite a bit of research we chose Vivero with the sole reason that they encourage children to be themselves. The teachers and supporting staff are well trained and they soon made us comfortable. Saanchi is very excited to go to school, and day by day she is becoming more educated and social. As parents we are at ease when Saanchi is at Vivero knowing that she is being cared, safe and in a place that is shaping her future. Vivero has the perfect balance for education, fun and learning. We highly recommend Vivero.
Parent of Saanchi Bachhawat

- Amit Bachhawat,

Manager – Novartis

//