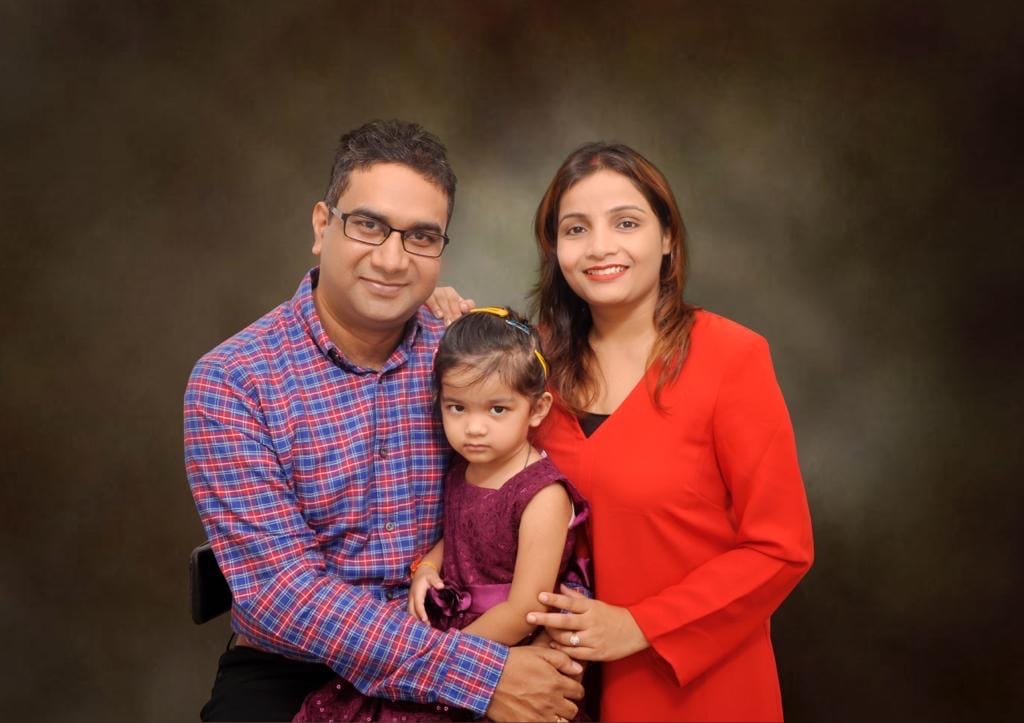 We read, learnt, and heard that "School" is a Temple. Every kid has an attachment and memories of their early school days. This attraction and true feelings come from the teachers, faculty, staff, and friends in school for little ones.
We, Aadya's parents, are glad to express our journey through our daughter's memories and feelings, which are part of ours, too, now. We travel 8-9 kilometers daily for pick and drop to school for our daughter only because she never wanted to miss school and for her affection and attachment to teachers. From the bottom of our hearts, we are very thankful to Vivero School for being there and preparing our daughter for her future journey. We are elated and proud to have Vivero as Aadya's early school. We wanted to thank the teachers and all the Didis who have made learning fantastic with all their care. Aadya and we are delighted to be called "Viveroians".
We now define Vivero = Happy Learning Home.
- Parent of Aadya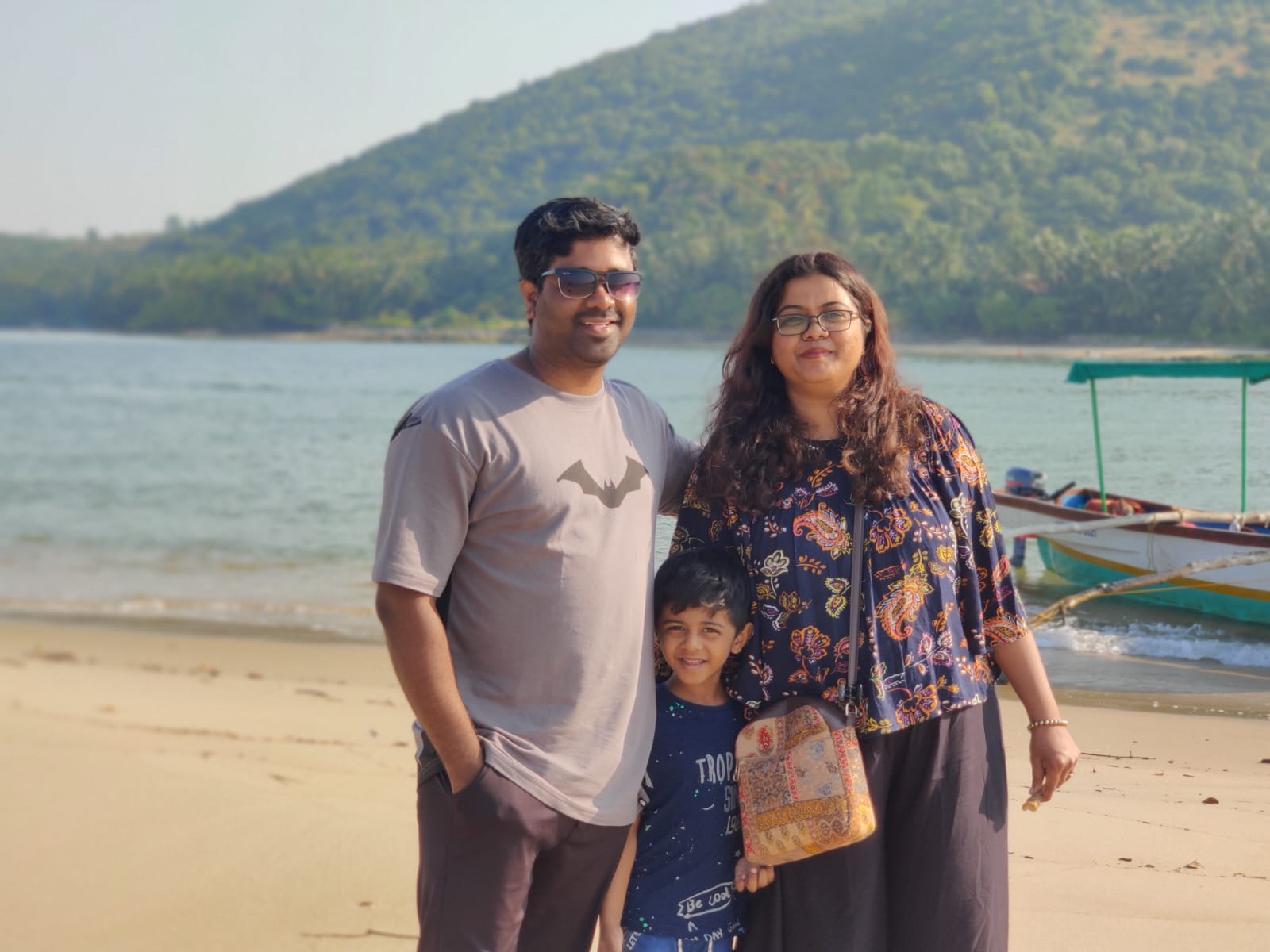 I sincerely appreciate your efforts in laying the groundwork for our child's future. Ruchir's ability to attend the best school for his development makes us incredibly proud because schools are just as important in a child's life as parents are.
The best gift we could have given our kid is a place to go to school at Vivero International. It feels like receiving a huge hug when entering the school. Our children are looked after, respected, heard, encouraged, and pushed to grow. He finds joy in all facets of his education. He always feels like a part of the community and is given support in a way that encourages risk-taking, success, and memorable learning. A perfect environment for intellectual, social, and emotional development is created by the incredibly kind and gifted staff. Children learn through play and are thereby able to interact honestly and meaningfully with their surroundings, materials, and peers. It develops confidence in the students.
I am grateful for the wonderful time we had at Vivero International School every day. I would love for every child to be able to go to this unique school.
My sincere gratitude to all of the Didis, the administrative team, teachers, and the School Head for all their work and conversation with Ruchir. ❤️ We will miss you all and I'm sure we will stay connected. Best wishes & love from us for A Vivero International School, Kharadi.❤
- Vishakha, and Sujeet Adsul, Parent of Ruchir, Grade K2 - 2022-2023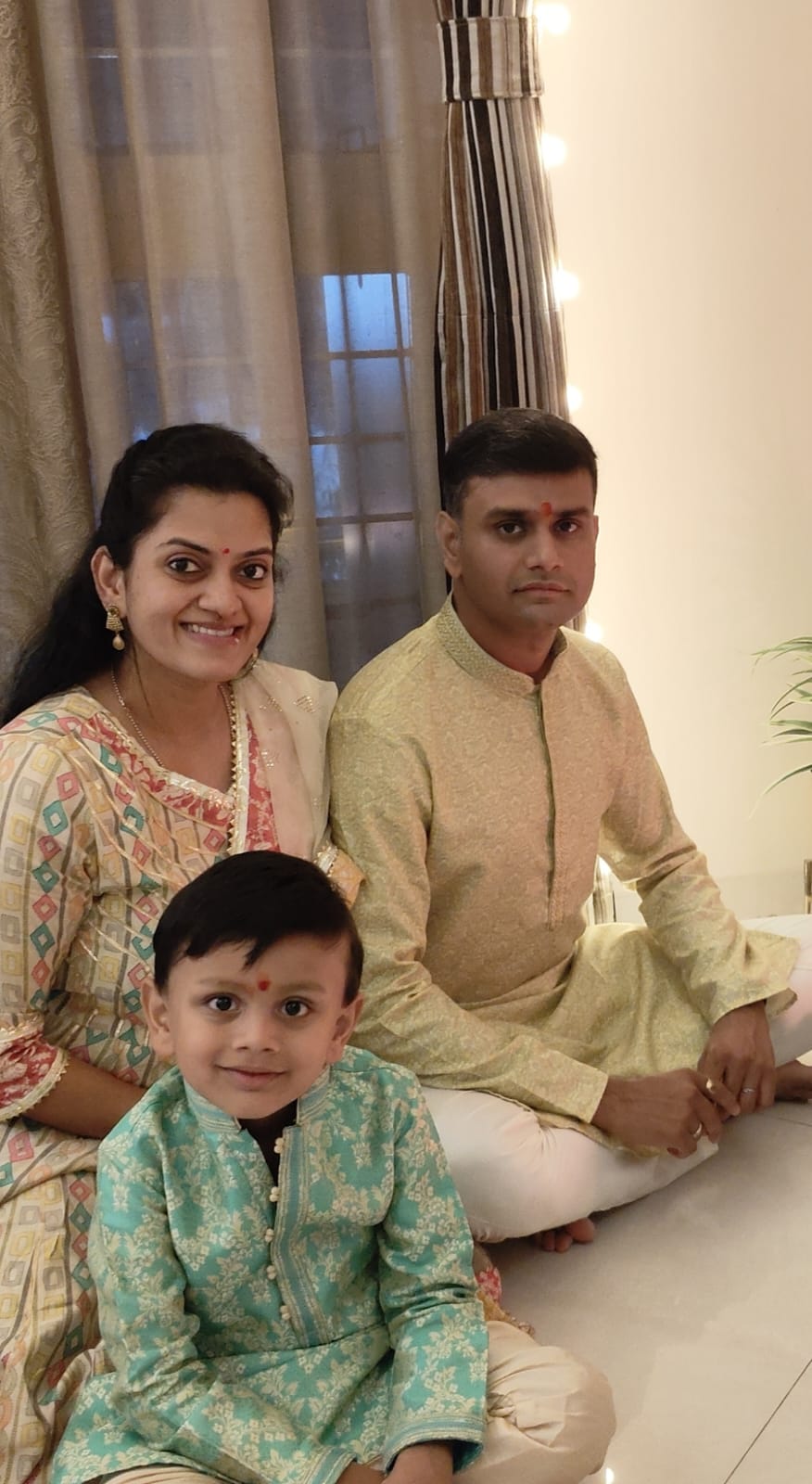 A home away from home is what Vivero has been for my child. Every school strives hard to give quality education to their children, but at Vivero it has always been extraordinary. I'm proud to have selected a school which believes in giving not only the best education but also the love, care and understanding that every child craves for. And this would not have been possible without the loving teachers and caring staff at Vivero.
I'm happy that Riaan has had another amazing year at Vivero, he has learned so much and we are grateful beyond words. He will always have a special place in his heart for his teacher.
- Parent of Riaan Shah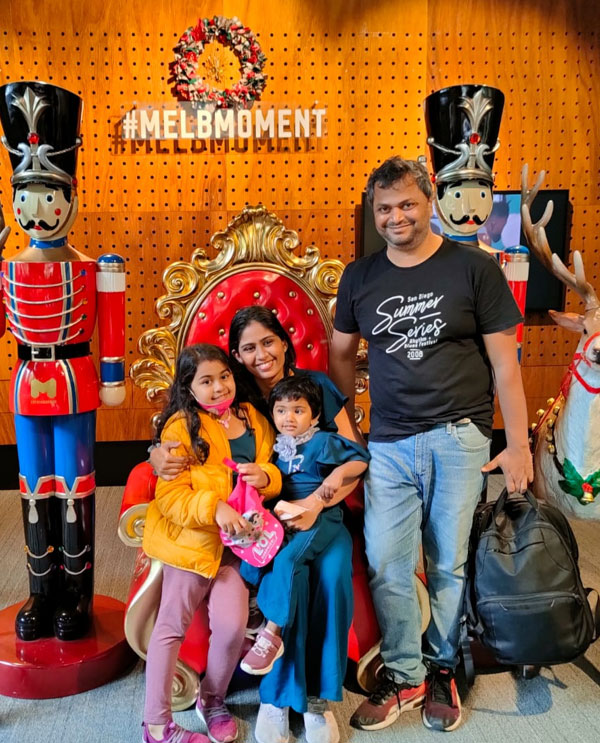 Today will be the last day for Anshika's online class.
I would like to thank her teacher for all the warmth and love she extended to my daughter. I see a lot of positive changes in Anshika and I cannot tell you in writing how much she looks forward to this class. Every day she keeps on reminding me for her illumine resource checklist and does not want to miss a single day of her class. I had a tough time convincing her to miss a day while we were out and just setting down here in Australia.
This speaks volumes about the love, comfort you show in your classes.
Thank you for providing the wonderful opportunity to my little one and I take pride in associating my daughter with the Vivero International school.
- Payal Patro, Parent of Anshika Patro, Kindergarten 2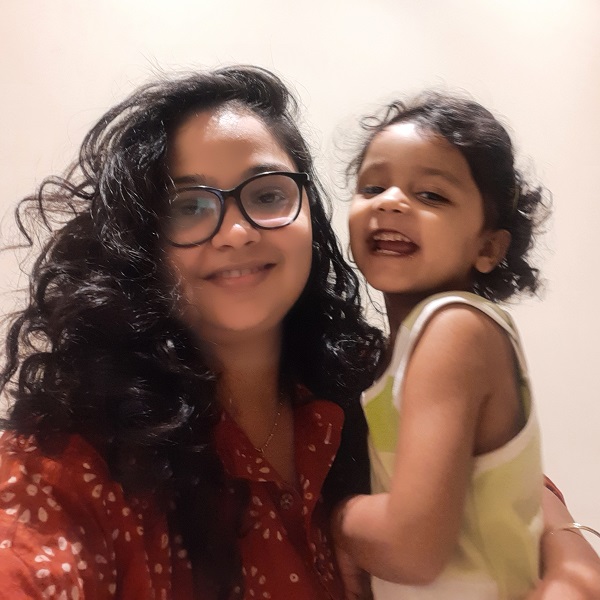 A good Preschool in the formative years of a child plays an integral part in his/her overall growth. Initially due to pandemic we were not sure about online school for such a small child but Vivero International has truly surprised us.
First and foremost, I extend my heartfelt thanks to all the Teachers of Vivero for their efforts and selfless sacrifice towards the kids.
Secondly, I am happy and content with the management of this School. My 3yr old daughter is truly enjoying and improving to a great extent and not to forget the extra-curricular activities. It is a treat to watch kids engage in weekly school activities. Really wonder how the teachers manage it so well. Special mention for her class teacher as for Shriya, school means chatting and having fun with her teacher. In Shriya's words, "I Love my teacher sosososososo much"
Wishing you all the very best in future Endeavours ".
- Dr. Maitry Dapkawala, Parent of Shriya Shah, Nursery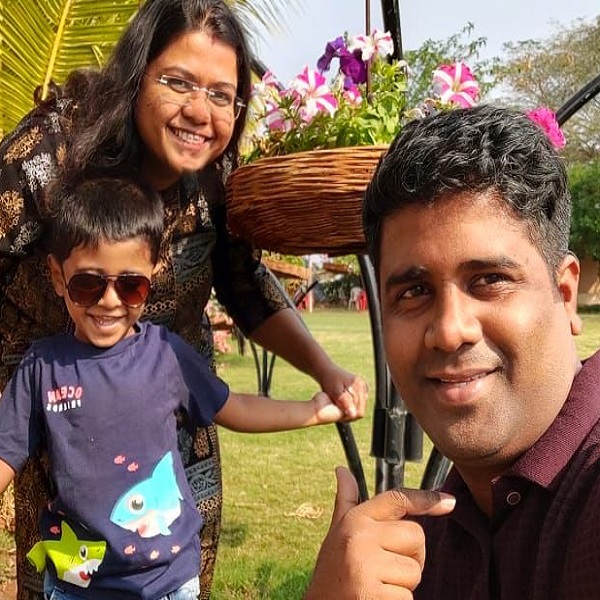 We want to take this opportunity and say a big Thank you to the teacher and the team. All of you are doing an amazing job on the iLearn program, virtual learning and keeping students on track and engaged in their school work.
My son Ruchir is now focussing well, knows many things which others his age don't know and I am really happy and proud. This is possible because of the team's efforts and routine followed everyday which made this stay at home so much easier with the little one. Once again Thank you and keep it up.
-Parents of Ruchir Adsul, Kindergarten 1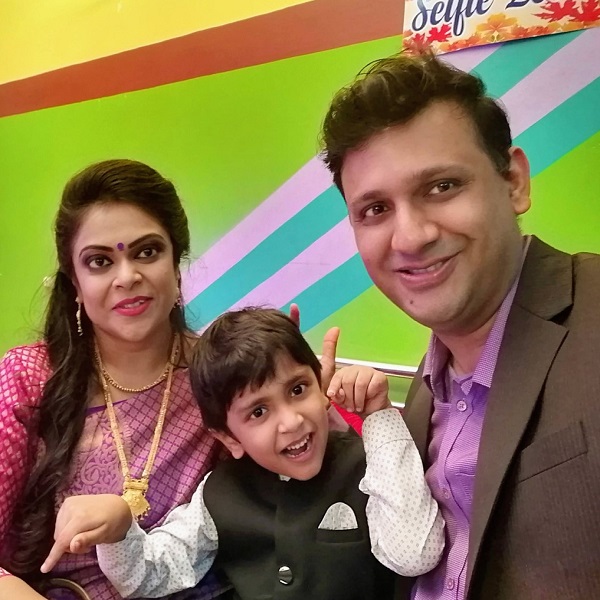 We would like to take this opportunity to thank Vivero for a wonderful learning journey.
Vivero is a great school where learning is fun as well as refreshing for children. We are thankful to the teachers and the entire staff of Vivero for their excellent effort and skill in making a successful virtual learning program that continues to keep the journey of learning ongoing.
As working parents, we understand how difficult it is to manage work and personal life in the present situation. But, teachers at Vivero have gone a long way, not only balancing their work and personal life, but also by appearing daily in front of children and parents with a smiling and encouraging face. Moreover, it is a real challenge to teach children of this age-group remotely, but this is something that Vivero has achieved with great success.
Our special thanks to the management for their great support and guidance which she provided even before the virtual learning had started.
But most importantly, we are truly blessed with Swayondipto's class teacher. Her way of teaching is enhanced by her smiling face and immense patience. The way she handles children is something which we will never forget. It is truly amazing how she gives space to every child in the class, dealing with their moods individually. She patiently listens to whatever children might have to say without ever shutting them up, and yet manages to conduct a productive class. My child has benefitted extremely from her unique way of teaching. How I wish Vivero would open primary and secondary sections as well, so that my child could continue his amazing learning journey with Vivero.
- Sunandita & Suchandra Ghosh, Grandparents of Swayongdipto Ghosh, iLearn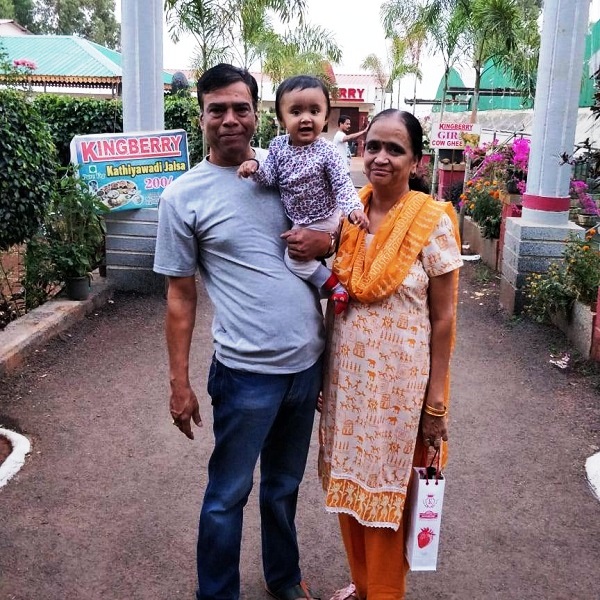 "My grandchild has been going to Vivero for the last 2 years. We were concerned initially as she was under 2 years and we did not know how she would adjust and settle down as she was used to us (grandparents).
Our fears were unfounded. The teachers and management at Vivero ensured she was happy and comfortable.
Virtual classes run by Vivero have been really helpful to her parents and us, grandparents too. Since both the parents are working, it was getting difficult for us to keep her constructively engaged. These sessions are actually engaging and my granddaughter looks forward to seeing her teacher everyday. We feel that, in the current situation, this is the best option to continue her learning while at home.
Thank you Vivero!"
- Ganesh Rajopadhye & Snehal Rajopadhye, Grandparents of Thiya, Pre Nursery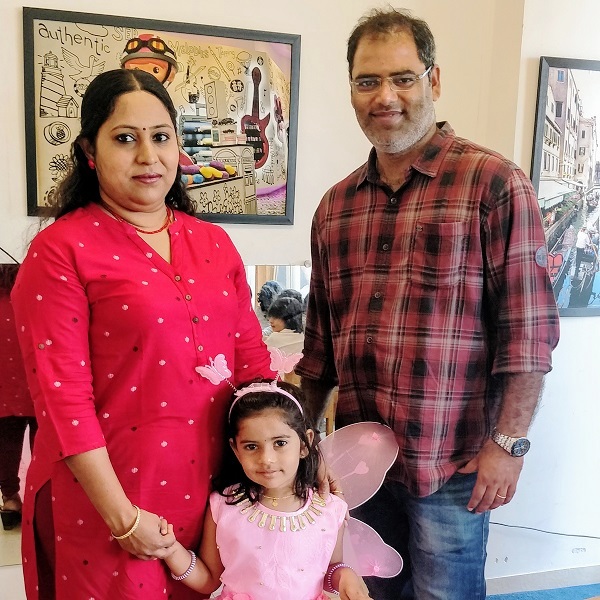 As we are nearing the completion of Unit I, we would like to thank you from the bottom of our hearts for the enormous efforts you are putting in towards each child in the K1 Class. It's amazing to see Aadhya waiting to meet her teacher each day, and I am sure it is the same case with other children as well. We really love the way you deal with each child in the class.
Thank you very much for being such a good teacher to my child. As a parent, I know perfect teachers are hard to find, but for me, you are the best teacher for my child.
Thank you for your love and the care you are giving to my child each day. We truly appreciate that.
- Chaitanya & Sowmya Allani, Parents of Aadhya, Kindergarten 1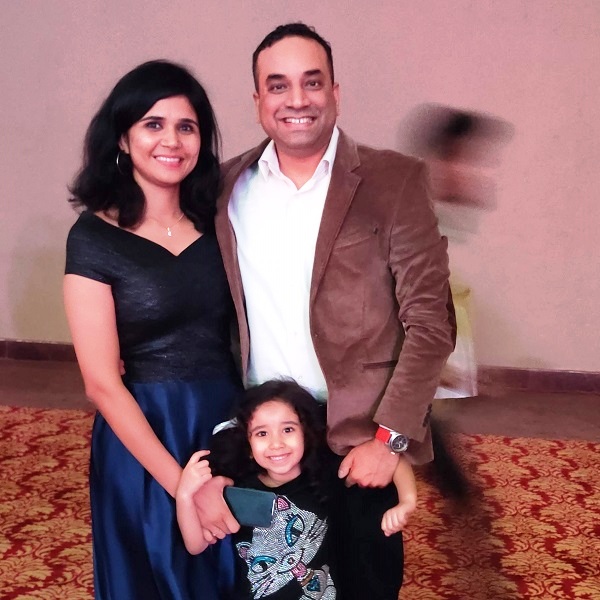 My daughter Prisha started enjoying the school sessions. At the beginning I was a bit worried how she will deal with such virtual learning considering she is too young. But honestly all your dedication to keep such young kids engaged / glued to the laptop screen is impeccable. Thanks for all your efforts and looking forward to next sessions. - Swati Walawalkar, Mother of Prisha Deshpande, Kindergarten 1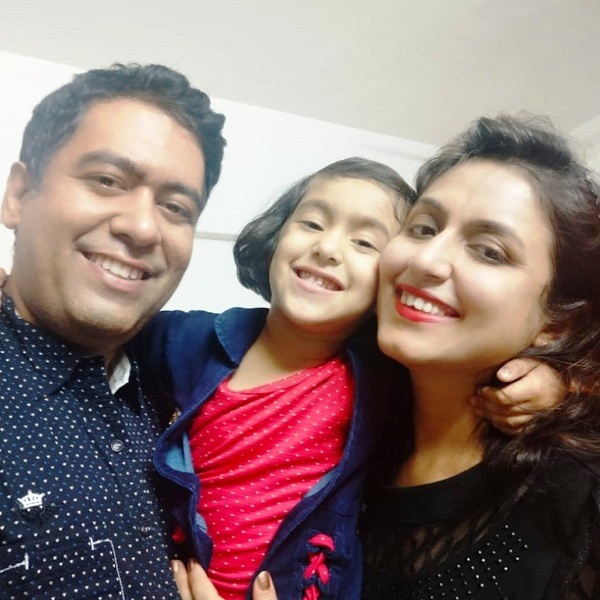 I wanted to drop by this little note to tell just how much we want to appreciate the efforts put in by teachers and the responsible staff. A virtual platform of schooling, iLearn@Vivero, is well thought and constructed. I must admit that initially this was all sounding too overwhelming to us. Was not sure if Janisha would stick to the class for 40 minutes on this platform, but the variety of topics helps her to remain engage in the class. I must say, still she is not 100% attentive and fidgets with things around. Gets disappointed so soon if things are not according to her. Would work towards it in coming days. Any piece of advice would be greatly appreciated. All of the love, time and preparation you invest in your students has not gone unnoticed. - Renu and Sushil, Parents of Janisha, Kindergarten 1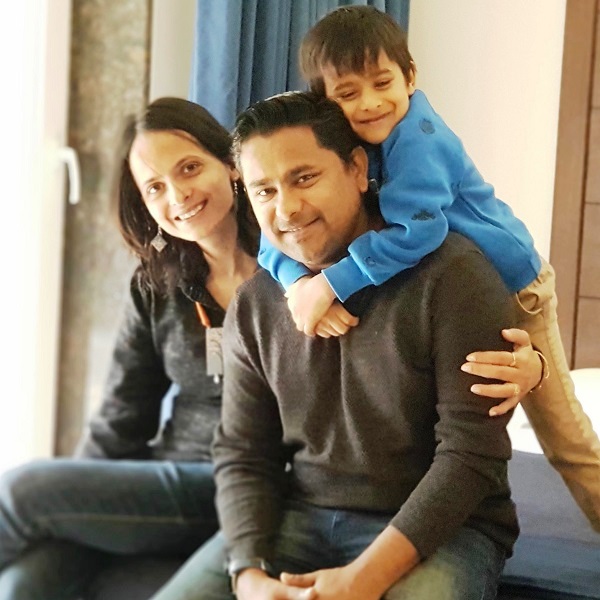 Ekansh had great fun playing and learning with coloured ice cubes. It was a great idea. I also liked the fact that yesterday the teacher asked each and every individual child for something explicitly which I believe helps each one of them stay focused and interested. Thanks for all your efforts. - Mayank Agarwal, Father of Ekansh Agarwal, Kindergarten 2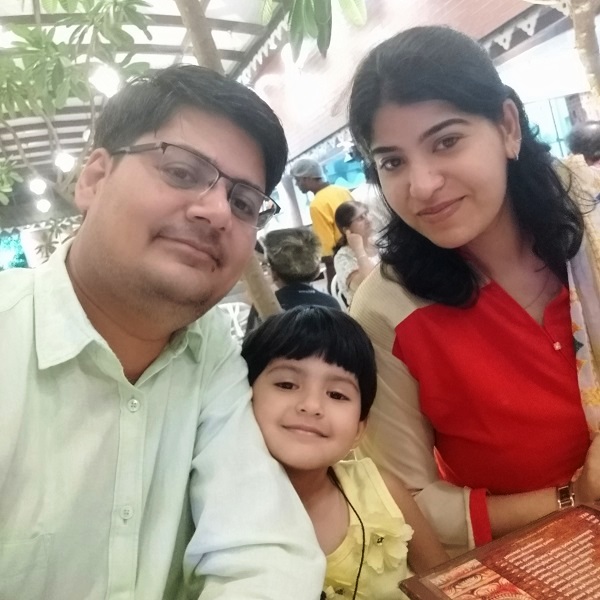 We would like to appreciate & thank you all for the efforts taken by teachers & co- ordinators to communicate with the students. Today's session has definitely bought happiness and comfort as they virtually met their friends & teachers after a long gap. It brought about a much required sense of relief in the young minds who are clueless & anxious in this hour of crisis. - Mother of Anahi Sharma, Pre Nursery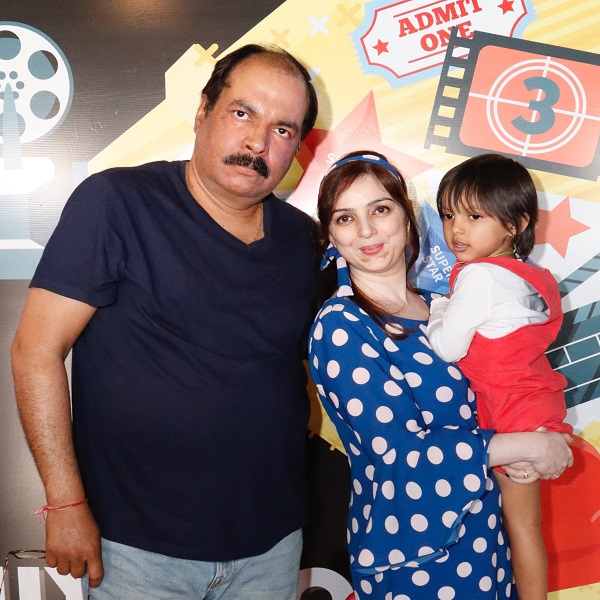 Every child is their parent's treasure and is best in every possible way. We were very proud of our daughter's quick learning ability and timely milestones when we enrolled her in Vivero. What we expected was a continued journey of slow and steady process. The first few weeks took us with complete surprise to hear her recite a new rhyme, new story, words from French, awareness of her surroundings. There was no stopping to her learning journey after that and month after month it has been an incremental growth for her not only in vocabulary but physical activities, natural surroundings, good and bad habits, table manners, respect to all, love and care. The topics that I can relate to her growth are endless. It's all thanks to the qualified staff, happy environment and kind support staff that has led to my daughter's substantial growth. - Vertika, Mother of Nandini Agarwal, Nursery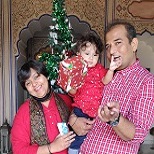 I would like to appreciate the amazing work the School Head and her team is putting in so that Mom's like me can pursue our career without worrying about the well-being of our child.
I would specially like to thank his teacher who has been instrumental in settling in my child in the day care (while dealing with me and my worries :) during the initial days. There are times she has run to grab my naughty one to protect him from falling off a chair (thanks to the explorer he is, phew!!) and I have seen her feed him lunch with so much love, put him to sleep with so much care, EVERY SINGLE DAY!!!. I feel she's treated my child as her own at all times, and that would summarize how I feel about her capability of taking care of the children.
I would also like to thank his other teachers and support staff who have been so loving and amazing at all times. I can see the love and care they give Shivaansh every day and I am truly indebted to them all for it. The small hugs, the big smiles and the laughter - all that counts for a toddler is given to Shivaansh in abundance here. Thank you all so so much for the same.
Last but not the least, I cannot end this note without thanking the Child Care manager who has run across floors just for answering my queries over phone or to attend to my requests on checking on my son. She has also been very patient in answering my queries and concerns, always lending a patient ear and dawning few words of wisdom on to me from her knowledge and experience.
I think I do not have enough words in my vocabulary to thank you all. However, if it counts I would like you guys to know, every morning when I dress Shivaansh he runs right at our main door pointing out, waiting to come to you guys :) . I think that says it all!!!
But I would like to reiterate, from the bottom of my heart, Thank you all so so very much!!! - Deepali Trivedi, Mother of Shivansh , Child Care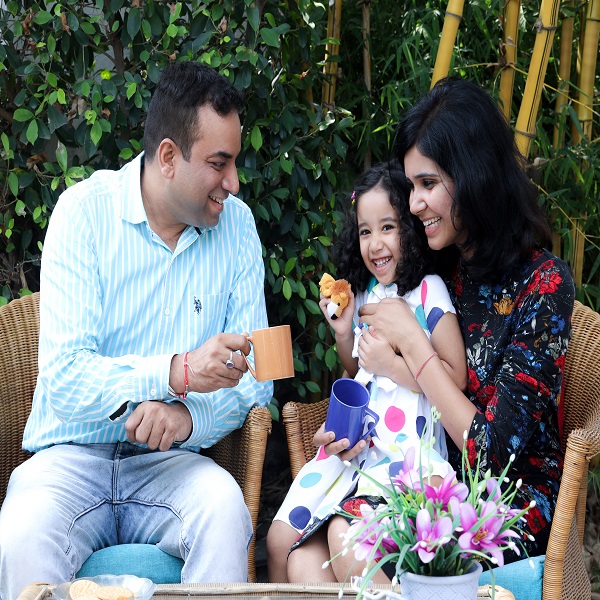 "I remember back in 2018, we as parents were very tensed & nervous as to what school to finalize for my daughter. I got to know from one of acquaintance about this school & we approached and we were really happy to see the Teachers friendly & supportive nature and School Infrastructure.
Our daughter Prisha Saran, joined Vivero, Pre-Nursery at the age of 2.4, and at that age she didn't even know to express her feelings & had never gone anywhere without us. But I'm very happy & grateful for the teacher's ability to support, understand & develop children's curiosity. This school is extremely child focused and my daughter loves to go to school & she has been improving so fast in her learning abilities & has been very outgoing since then.
In short, we're very satisfied with the school & would highly recommend to everyone". - Akarsha Mishra, Project Manager, Citi & Sauarabh Mishra, Sr.Delivery Manager, Vodafone

We are really happy with Vivero International. Our daughter enjoys going to Vivero Day care so much that it is so difficult to convince her to get back home. This shows the kind of Care and attention provided at Vivero. We wish Vivero good luck!. - SumitHakoo , Father of MaanyaHakoo (Child Care)

Aadhyaa has been with Vivero for about 18 months now. Initially in Aundh and now in Kharadi. The school environment has been really fabulous and we as parents have seen Aadhyaa grow up in to a confident girl. One of the best things about the teachings in Vivero is its unconventional and yet practical approach towards education. This is what differentiates Vivero from other institutes.
- Rituma Sharma,

Mother of Aadhyaa Sharma (Nursery)

Amazed by the way Vivero is bringing up a new artist, a scientist and a dancer in disguise. Nishka is upto everything now and Vivero is definitely the catalyst bridging up this change. Vivero has offered all round progress to my child. With learning new things everyday, she is enjoying her time at Vivero. Thank you so much!
- Nupur Singh,

Mother of Nishka Singh (Child Care)

We wondered how our son will settle in Vivero before joining. But the transformation was immediate with our son completely adapting to the school in no time. The Vivero Staff is very polite, courteous and knows what they are doing. More importantly our son has gained confidence in vocally expressing his thoughts freely. Thanks for your inclination and we are happy that our son is in safe hands with Vivero.
- Revathy C.A,

Mother of Darsan J.R (Child Care and Nursery)

Vivero International has evolved and matured as one of the best preschools in Pune and I would like to strongly recommend it to other parents who are seeking to find a place that will nurture the talent of their children. The innovative inquiry based learning helps in tapping the full potential of the children. The teachers and staff are very compassionate, knowledgeable and loving. Vivero has given my daughter the foundation any parent could ask for and we are proud to be part of the Vivero family. I hope the school's success continues and we would like to wish the entire team of Vivero every success for their future.
- Abhay Chauhan,

Father of Prisha Singh Chauhan (Child Care and Nursery)

I am fortunate enough to enroll my daughter in Vivero International Pre-school and childcare. When we put our children in daycare, we want a daycare to be hygienic, staff to be loving and caring, good quality of food and excellent teachers. For me Vivero is a complete package of all that I wished for. I am grateful for the loving care and guidance she receives from daycare and pre-school. I can go to work with the trust that my daughter is properly taken care of. I am impressed with the center's open door policy and assessment sharing to keep me updated on my child's progress. Teachers have made this such a rewarding and educational experience for her. It's reassuring to know that my daughter is not only being well taken care of but she is learning, growing, making new friends and experiencing new things in a fun environment. The best part is when I go to pick her up she doesn't want to come with me, she wants to stay with her teacher. I am extremely satisfied with the kind of service and care provided by Vivero International.
- Nilakshi Barman,

Mother of Tannishtha Choudhury (Pre-Nursery)

Thank you very much for the updates and taking good care of our small ones. It is because of you and the other dedicated teachers we can be at our work place in peace.
- Joydeep Sinha