Vivero has been founded, and is run by, individuals who are passionate about education, and see the opportunity to nurture the minds of the future.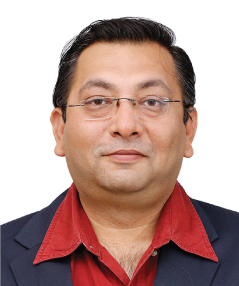 Prashant Mathur
Senior Vice President
An MBA in Finance, Prashant has an experience of over a decade in business strategy, investment banking and corporate finance. He overseas Finance, HR, Legal, Administration and Procurement functions at Vivero. His past experience in diverse sectors like media and entertainment, hospitality, telecom and pharmaceuticals has enriched his perspective to contribute to the company's growth.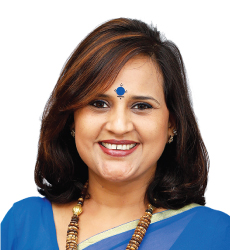 Rakhi Singh
Senior Vice President
An accomplished early childhood educationist, Rakhi Singh is backed by a rich experience of over 20 years, of which she spent 10 years as the Principal. She oversees Operations and ensures that all schools are run efficiently. Her belief in an educational philosophy that respects children and encourages them to follow their interests, while pursuing their academic goals has continued to build a happy and warm learning environment at all our schools. With a post graduate degree in English followed by a degree in Early Childhood Education, participation in many IB workshops and a Vivero sponsored leadership training in Singapore and Italy has equipped her to strive to work towards staying on course to be always focussed on the Vivero Purpose.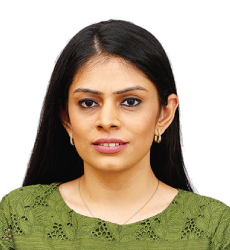 Simran Kashmiri
Senior Vice President
Simran has an experience of over a decade in marketing & Sales across industries. She holds a Master's degree in Marketing Management. Her desire to make a difference in early childhood education in India led her to join Vivero. She has participated in a number of early childhood conferences & workshops. Well-being and learning of children in a warm and safe environment comes first to her while working for maximising enrolments across schools. She was sponsored by Vivero for leadership programmes at Singapore & Reggio Emilia in Italy.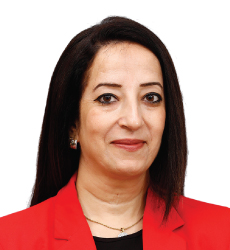 Barkha Gulani
Vice President (Quality Assurance)
Barkha Gulani, is an accomplished specialist in early learning. She has a keen eye for detail, deep interest in designing and structuring processes and over 30 years of experience in ensuring that children learn in an exciting, joyful and safe environment. Ms. Barkha was sponsored by Vivero for training in leadership at Singapore and Reggio Emilia, Italy. She is an IOSH certified safety expert, has done Bachelor in Education, Diploma in Early Childhood Care and Education and post-graduation in Education Management from NMIMS.